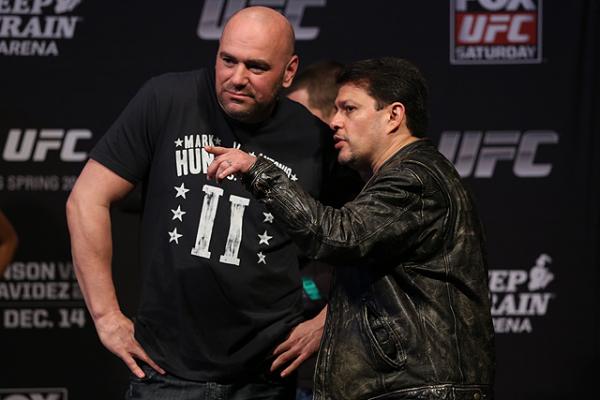 UFC Matchmaker Joe Silva is leaving the UFC.
Silva, who is considered one of the most influential figures in the company, is set to step down from his position with the culmination of 2016 as a potential leaving date.
MMAJunkie first reported the news.
The report comes just two months after the UFC's monumental $4 billion sale from Zuffa to a WME-IMG led investment group. While many are pointing to Silva's exit as evidence to the new ownership bringing in change, the UFC are yet to comment.
In MMAJunkie's report, a source is stated as saying it's merely due to financial stability that is behind Silva's exit, and not any ill-feeling towards new owner Ari Emanuel or the rest of the WME-IMG group.
Silva has been with the UFC for over twenty years, and is one of the few remaining pre-Zuffa employees. His duties were split with Sean Shelby, the former matchmaker of the WEC, who came to the UFC and handled the featherweight (145lb) division and below.
At present, it's speculated that Shelby is to remain with the UFC and will likely take on increased responsibilities.
Comments
comments