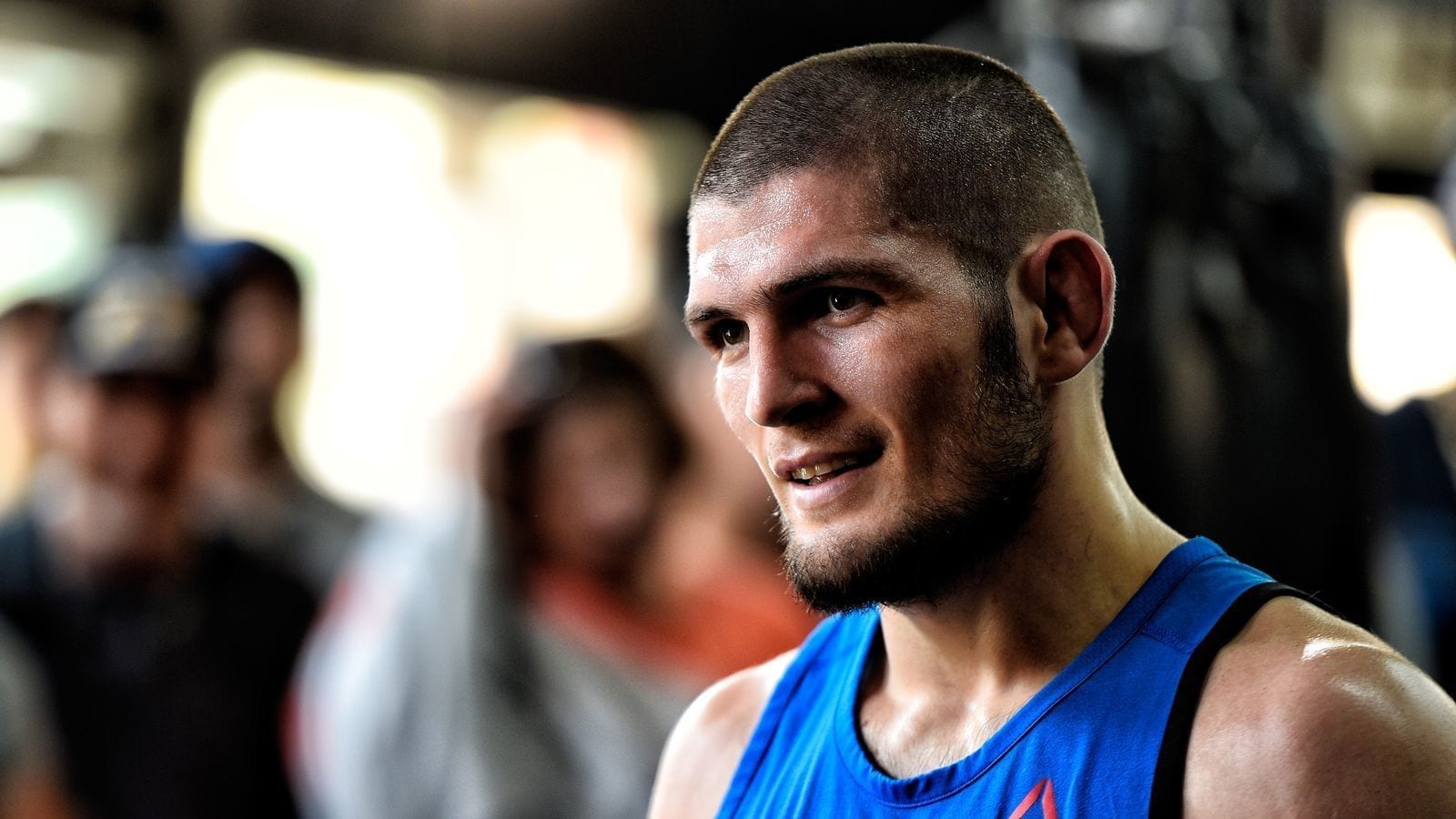 There isn't a lot of love lost between Khabib Nurmagomedov and his UFC 209 opponent Tony Ferguson. The two have been circling one and other throwing verbal barbs for several years, before they'll finally meet on March 4.
And, if Nurmagomedov is to be believed, you might not see Ferguson for quite sometime afterwards.
"If you watch when I fight [Rafael] Dos Anjos, Michael Johnson, Darrel Horcher, these guys are my opponents, but he's a little bit different than other guys. I want to break his face because I want to teach him respect," Nurmagomedov said, speaking with Fox Sports about Ferguson. "When I fought with Michael Johnson, when I took his arm for the kimura, I can break it but I go very slowly, be careful because I don't want to give him injury. Because I understand fight was finished. I need only to go a little bit slowly and he tapped.
"If Tony Ferguson gives me this arm, I'm going to break his arm like Frank Mir-[Antonio] Nogueira."
Ferguson and Nurmagomedov are regarded as two of the best fighters in the lightweight division. Together, the two have a combined 33 fight win streak, and are a pair of the most dominant fighters in the sport currently.
But while Nurmagomedov believes Ferguson has talent, the fight won't be as competitive as many predict.
"Yes he's an impressive fighter. He all the time fights, UFC gives him Performance of the Night but he never fights with fighters like me," Nurmagomedov said. "He all the time fights with striking guys like Dos Anjos, Josh Thomson, [Edson] Barboza, these guys are all striking guys. I am completely different fighter. He has to stay ready because I'm going to do what I do all my life, all my career. I'm going to do.
"He has to change something. Because he has to work takedown defense, he has to work to get up, he has to work to defend my ground and pound. He never had to do this, now he has to do this.
"Because if you don't do this, I'm going to break his face, finish him maybe a kimura, break his arm; so he has to stay ready."
Comments
comments