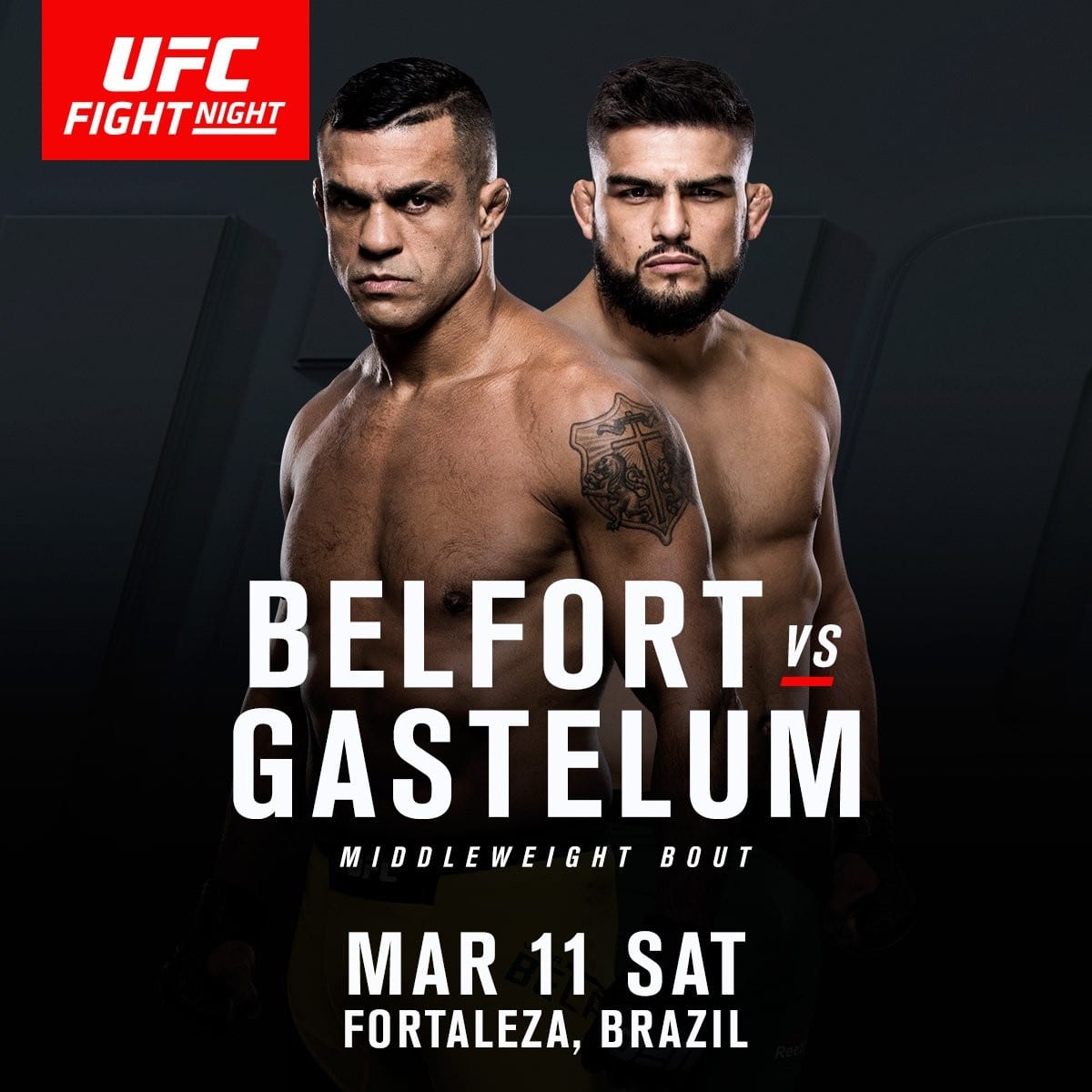 Kelvin Gastelum will indeed remain at 185-pounds, and in doing so he will face Brazilian legend Vitor Belfort.
The UFC announced the bout as the main event of an upcoming Fight Night in Fortaleza, Brazil on March 11. It will be a five round fight and marks the return of Belfort, who hasn't been seen since losing to Gegard Mousasi in October.
The announcement comes as a confirmation of the bout pitched by Gastelum following his stunning victory over Tim Kennedy at UFC 206. While the 25-year old had called to return to what he considers his natural weight class of welterweight, he had conceded he would remain at middleweight should the UFC offer him a suitable bout.
"I think if I'm offered a fight that interests me at 185, I don't see why I wouldn't stay here," said Gastelum post-fight. "But I think 170's my optimal weight class. I took this [Kennedy] fight as a favour for the UFC, I knew they needed a replacement for Rashad Evans, so I stepped in.
"I heard they need another replacement in Brazil with Vitor Belfort, so if they wanna make that happen, I'm willing to step up and do that as well."
UFC Fortaleza takes place at Centro de Formação Olímpica de Fortaleza, and will air live on FS1, March 11.
Comments
comments