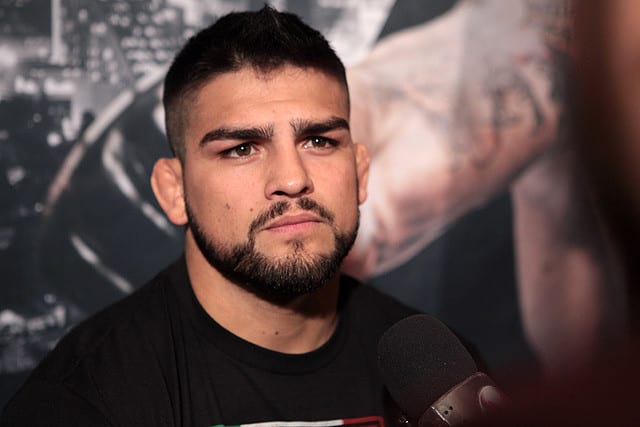 Early weigh-ins are non-negotiable.
When Kelvin Gastelum failed to make weight for his UFC 205 bout against Donald Cerrone, eyebrows were raised. When The Ultimate Fighter winner decided to announce his weight issues through Twitter, instead of showing up to the scales and officially missing weight, those eyebrows rose higher.
And now it seems that the decision clearly irked those running the show, as reports have emerged that the New York Athletic Commission have suspended Gastelum for six months for failing to appear.
ESPN's Brett Okamoto broke the news.
Here's some news: Confirmed with NY State Athletic Commission it suspended Kelvin Gastelum SIX MONTHS for "failing to appear at weigh-in."

— Brett Okamoto (@bokamotoESPN) November 21, 2016
While the decision was made solely by the NYAC, it's an unwritten rule that all commissions are to respect the decision of the others. Gastelum's suspension, therefore, means he will not be able to compete until May of next year.
Gastelum has had long standing issues with weight, and post-UFC 205, UFC President Dana White stated that he would never allow the 25 year old to fight at welterweight (170-pounds) again.
Gastelum has yet to make a public comment on the commission's decision.
Comments
comments