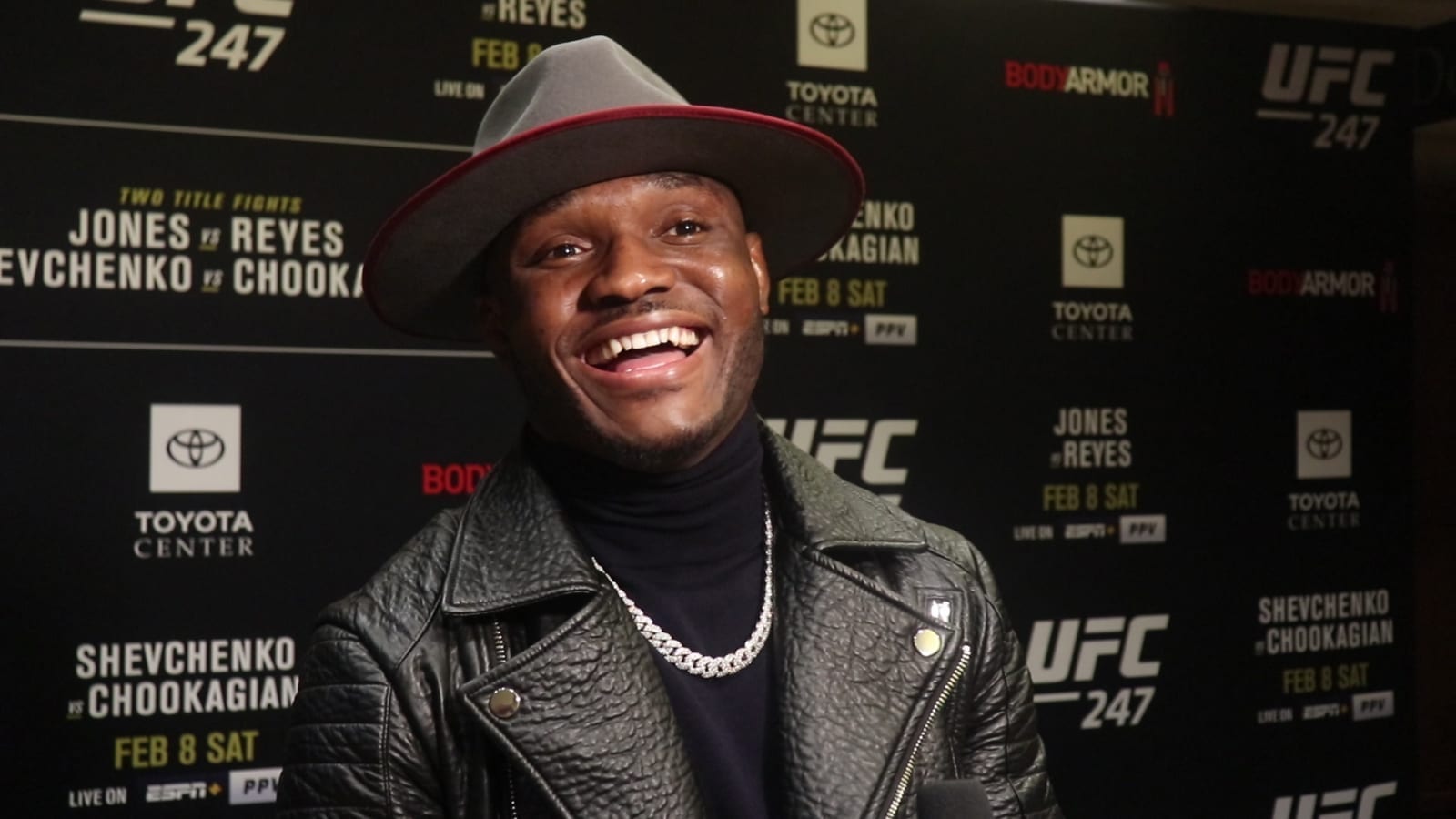 Kamaru Usman says there's no ifs, buts or maybes, he's fighting Jorge Masvidal next time he competes in the UFC.
The welterweight champion and fan favourite have gone back and forth for the past few months, with UFC president Dana White confirming it's the contest the promotion wants to put on.
Recently, both were approached to potentially step in and headline the ill-fated UFC 249, only for negotiations to stop proceedings.
According to Usman, the fact Masvidal failed to reach an agreement with the UFC has irked him so much that he's prepared to ignore any other potential match up until he meets Masvidal in the cage.
"We are at 100 percent," Usman said, speaking to ESPN. "This is the guy. I've said it over and over again: Anything you say about me, to me, can and will be used against you, and he has just stepped over that line to where it's 100 percent. That's the fight that I want. That's the fight that makes sense. That is the next victim, and look at what they just pulled. I mean, look at the situation they just pulled. You ran your mouth. You said you wanted to fight. All right. Let's do it.
"Then all of a sudden, oh, it wasn't working out for you. It wasn't working out for you, so you pulled out of the fight. So it sucks, but it is what it is. He for sure has won a date with me. He's got a golden ticket with his name on it. He's won a date. That's the next guy that I'm going to step inside that octagon and put my hands on."
–
Comments
comments