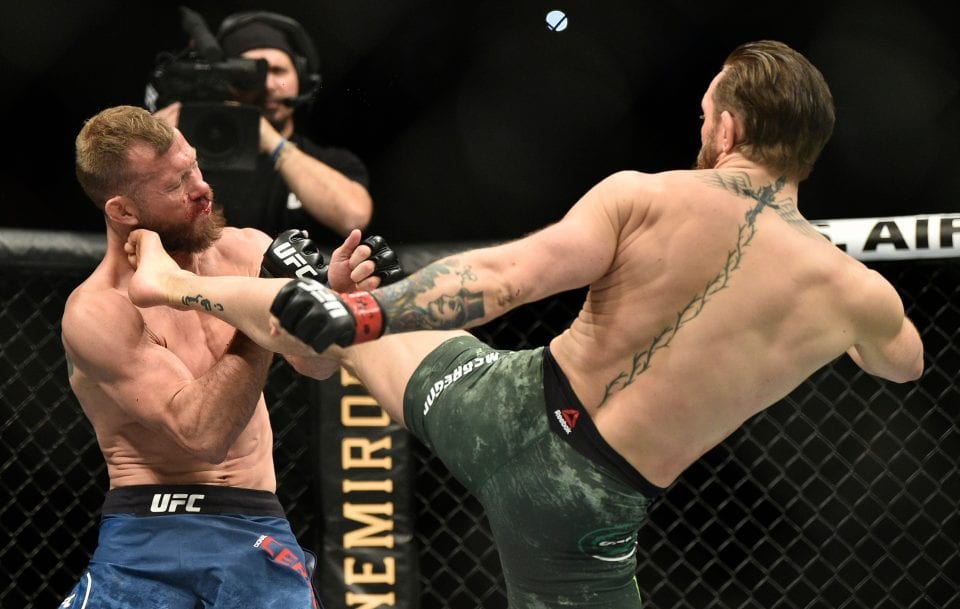 It took just 40 seconds of effort but Conor McGregor displayed a lot during his January win against Donald Cerrone.
The Dubliner's first outing in a UFC cage in 18-months was as efficient as it was violent, as McGregor used his arsenal of tricks — shoulder shots, knees, high kicks and strikes — to fell the UFC veteran inside the first minute of the UFC 246 main event. As brief as it was, it was a typically creative performance from a fighter who has earned performance bonuses in all but two fights throughout his UFC tenure to date.
Reflecting on the contest on social media, McGregor offered a more succinct appraisal of his work that night.
"Lately atop my striking, I've been striking them where they believe they can't be struck also. And with shots they don't understand to be shots. Look at the range of limbs and bone joints I strike with here alone. The hip. The bone of the clavicle, the infamous collar bone! The knee. The foot. The fist (both) A lovely array," he wrote.
"Always remember that if it moves, you are focused on the wrong thing," McGregor closed by saying. "Stay ready, and most importantly, stay in school."
Comments
comments