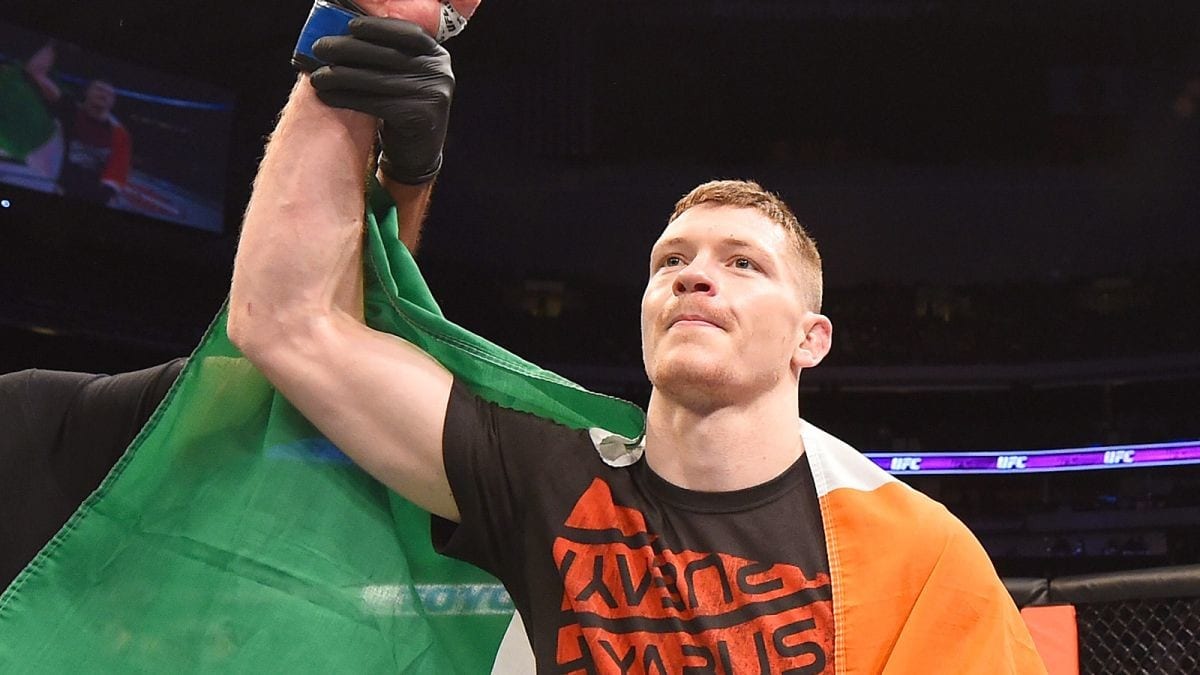 After Donegal man Joseph Duffy turned down a fight at UFC Belfast due to, as he sees it, not being offered an opponent of sufficient calibre, it seemed like something was going to have to give before his future with the UFC became clearer.
That appears to have happened.
As reported by MMAFighting's Ariel Helwani, who confirmed the story with multiple sources, Duffy has reached an agreement with the UFC who will allow the Irishman to fight out his contract with the organisation and test free agency immediately after.
Duffy revealed in September of this year that the UFC were hesitant to book him for a fight given his contract status — he has just one fight remaining on his current deal.
Speaking to Helwani's show The MMA Hour earlier this year, Duffy said: "I'm happy in the UFC and I feel I'm treated fairly, and I've enjoyed working with them, [but] the offer they made me, there's no way I would accept that. Even if I lost my last fight I wouldn't accept that."
"I don't feel I'm a greedy person, but I know to secure my future, and I'm putting my body on the line and my health on the line," Duffy said.
"One shot and it could all be over, so I need to get to the point where I can start moving forward and my future isn't a worry."
There is no word as of yet as to who his opponent will be but it is expected that he will return to action in first quarter of 2017. Duffy last fought in July of this year, defeating Mitch Clarke via submission in just 25 seconds.
Duffy would be a huge pick-up for other organisations, particular Bellator who host their debut Dublin event this Friday. Notably, Rory MacDonald, a training parter of Duffy's, also tested free agency and ended up signing for Scott Coker's promotion.
Comments
comments