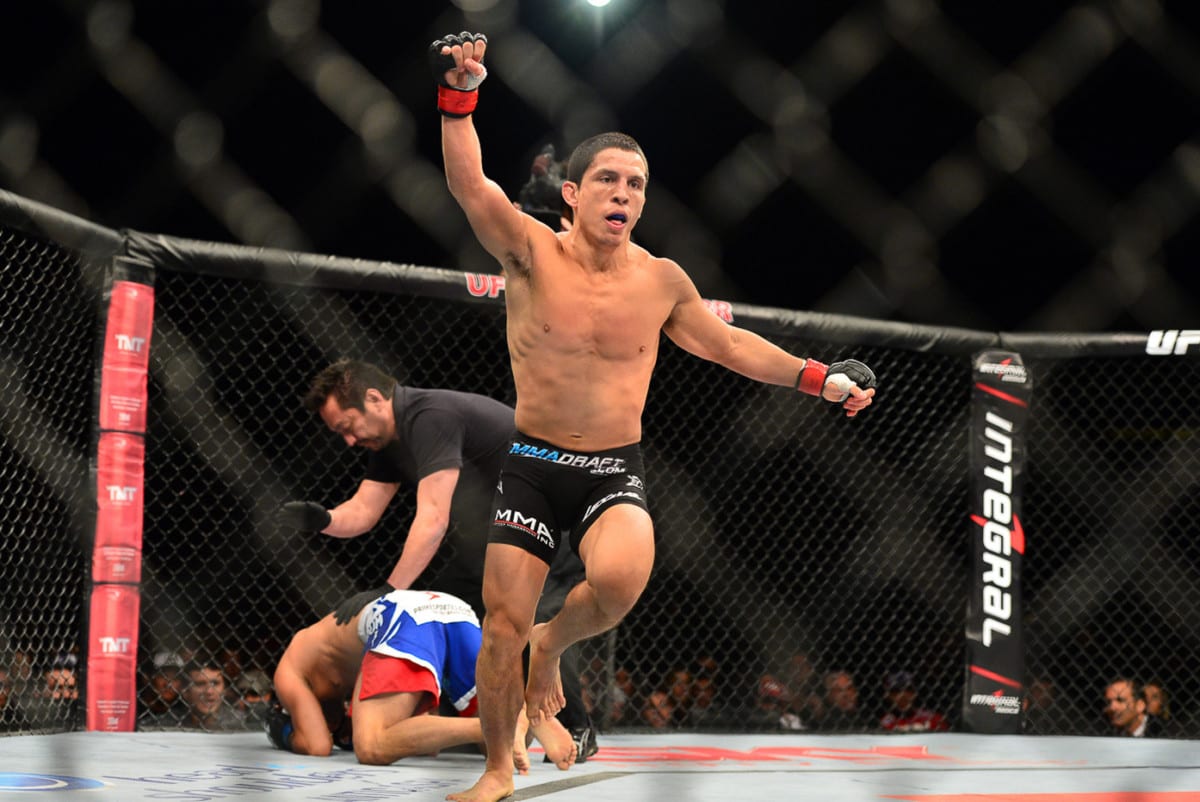 Arguably the two best flyweights in the world not named Demetrious Johnson meet for the first time this weekend at The Ultimate Fighter Finale, with the winner looking to step back into the cage once more with one of the top pound for pound fighters in the sport.
Both Benavidez and Cejudo are in tricky positions at 125-pounds. Cejudo is coming off a loss to Johnson in his last bout, while Benavidez has lost twice to the current title-holder but both will be hoping that a victory this weekend at the Palms Casino Resort in Las Vegas will be enough to inch them closer to contend for the gold once more.
But that's the long term plan. For Benavidez, there are more short term aspirations to look after — namely beating Cejudo, who coached opposite him on the latest season of the Ultimate Fighter.
"I've never had to wait to wait five months to fight a guy and be around him every day. Henry, as a person — I don't like him. I don't care about him. I don't think about him", Benavidez said of his opponent.
"I don't think Henry is really professional or respectful. As far as respect for Henry, I wouldn't say I do respect him but once he makes it to the fight, once we fight, I respect everybody."
Cejudo entered the UFC as one of the most celebrated prospects in the sport. Cejudo won Olympic gold in 2008 and began his mixed martial arts career with a perfect record of 10-0 before flyweight kingpin Johnson TKO'd him inside the first round at UFC 197.
Despite possessing one of the best amateur wrestling pedigrees on paper, Benavidez remains unimpressed with Cejudo's credentials.
"I'm 100% the better fighter", he said. "If you actually look at him as a wrestler, I don't think his wrestling is great for mixed martial arts. Nothing about him really worries me. I just plan on attacking him for 15 minutes, or as long as the fight lasts. I plan on, when the bell rings, there being no question on who won. I will outclass him the entire fight.
"I expect the best Henry because he's still getting better. You learn a lot from a loss, that loss against Demetrious (Johnson). No one wants to lose two in a row but unfortunately for him I think it's going to happen.
"I have five wins in a row [and] I'm looking for six. I'll do as many as I need for when I do [get the title shot again]. Another impressive finish and it would be hard to deny me. I think it's inevitable."
https://www.youtube.com/watch?v=4NKfhodNaGI
Comments
comments