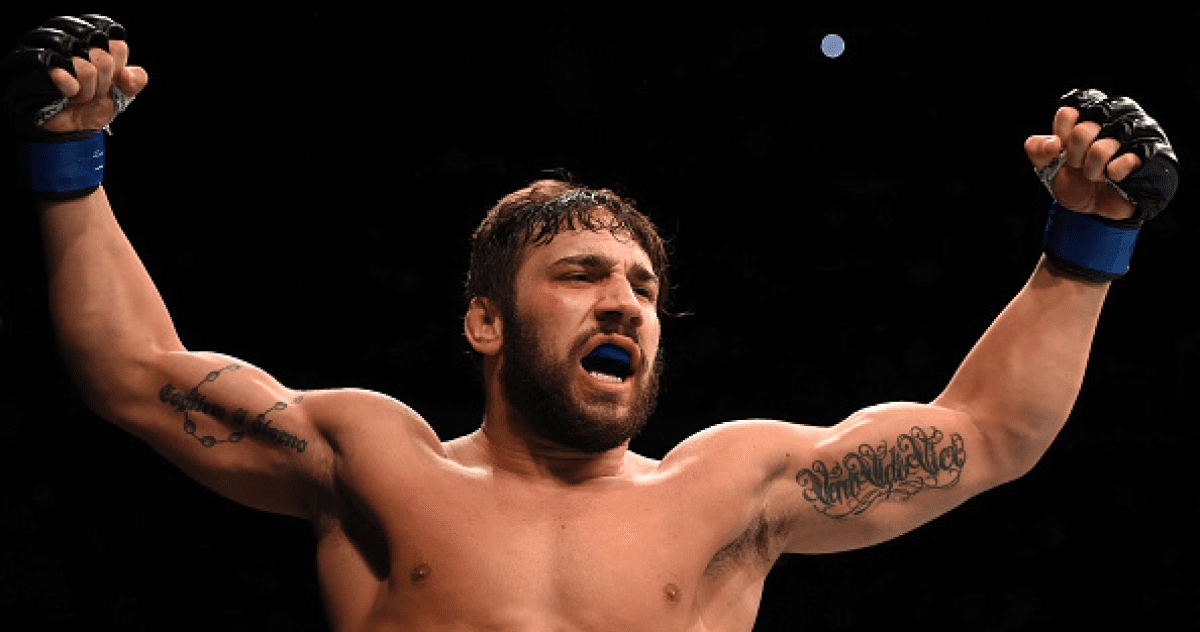 When Bryan Caraway pulled out of his scheduled bout with Jimmie Rivera ahead of UFC Fight Night 103 in Pheonix, it's safe to say Rivera wasn't best amused.
Despite various fighters offering to step in and compete on short notice, Rivera decided against taking a replacement bout, feeling that even in victory he would be worse off than if he waited for the Caraway fight to be set up for another date.
That's not to say he's at all relaxed about the situation.
"I'm not surprised in a way, this is the third or fourth time I've tried to fight Caraway," Rivera said, speaking on SiriusXM. "I shouldn't be surprised that it happened, but you just keep training like you have a fight and just kinda wait and see what happens and see what the UFC or Sean Shelby are going to do."
"He got hurt this time or he's faking injury," Rivera said. "The times before that he just simply didn't want to fight me. Take for instance the Faber fight, it was supposed to be Caraway and I, but he said no to it and Faber stepped in. That's how it happened."
In response to the allegations (made by both Rivera and fans), Caraway took to social media and reacted angrily, stating that the UFC doctor had examined him and it was under the medical professional's orders that he had withdrawn.
@Teufel_Hunden27 "Fake an injury" youre funny. And clueless. Do yourself a favor and read up, that is… if you can read…

— Bryan Caraway (@BryanCaraway) January 8, 2017
Thanks. It devastated me being pulled but the UFC is looking out. The UFC and the Doc showed me that health is important. https://t.co/bRwqEAqIuS

— Bryan Caraway (@BryanCaraway) January 8, 2017
UFC Fight Night 103 takes place in Phoenix, Arizona. It is headlined by BJ Penn and Yair Rodriguez.
Comments
comments