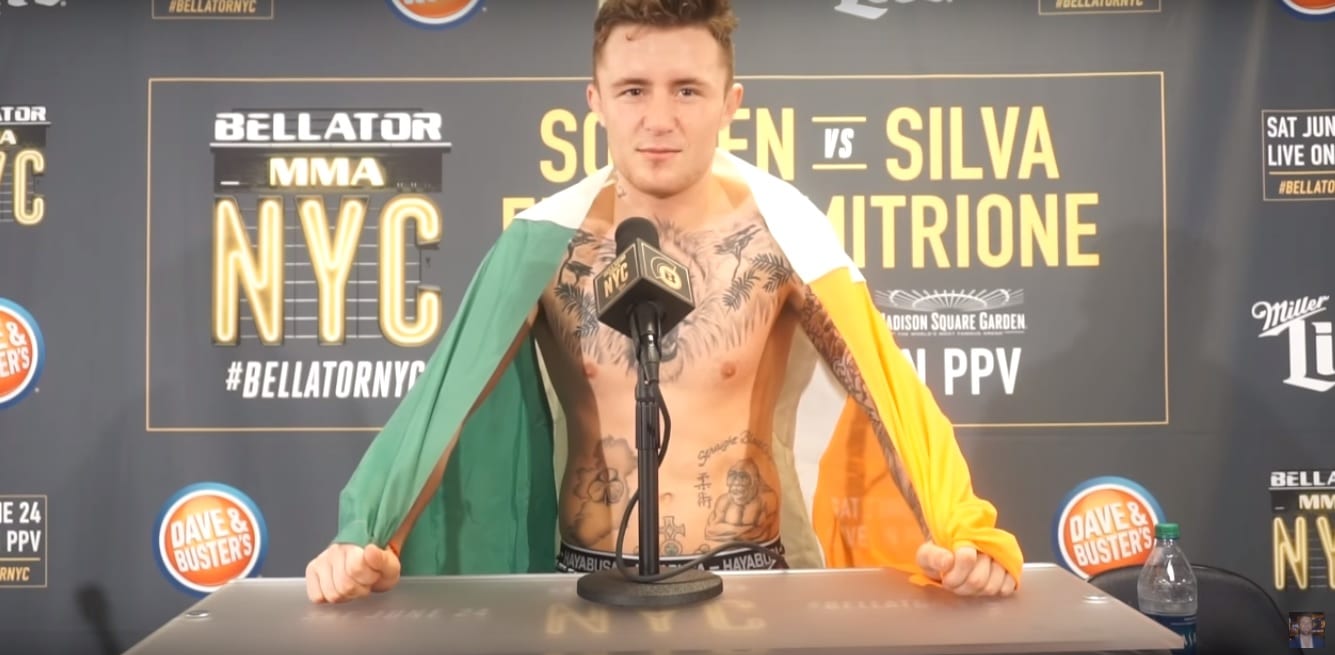 As James Gallagher had his hand raised in Madison Square Garden on Saturday night — the biggest moment of his career so far — it's possible that the young man from Strabane could have left New York feeling content to rest on his laurels.
However, that's not exactly Gallagher's style. Instead, one of the best prospects in Bellator wanted nothing more than to get home and get back into SBG and return to training.
"I just sat up there [on the cage] and just looked around," Gallagher said, speaking on The MMA Hour. "I was soaking it all in for motivation, because I know I can be the greatest ever. This moment just gave me more confidence and a bit more motivation, and inspired me.
"There's no other 20 year old that can get the hype that I get," he continued. "The amount of hype that I get, the amount of pressure that's put on me, the criticism that I get, the messages from people that I get criticising me. People say some harsh, harsh stuff to me.
"I read them all and I take everyone of them on board, and it just motivates me."
And now, Gallagher intends to use that motivation to get to the next level — world titles. Gallagher revealed to host Ariel Helwani that he now plans to move down in weight to 135-pounds and contend for the Bellator bantamweight championship, before eventually returning to featherweight to become a two weight title holder.
With those lofty goals in mind, Gallagher will always point back to that moment atop of the cage in New York as the moment it all really started.
"I can do anything now in this game," Gallagher said. "I've faced the highest pressure meant that I'm ever going to face. I'm going to go on to do a lot bigger things in my career, I'm going to win world titles and I'm going to do much bigger things than I did on Saturday night.
"But this moment is going to be one that I'm going to remember for the rest of my life."
—
Comments
comments