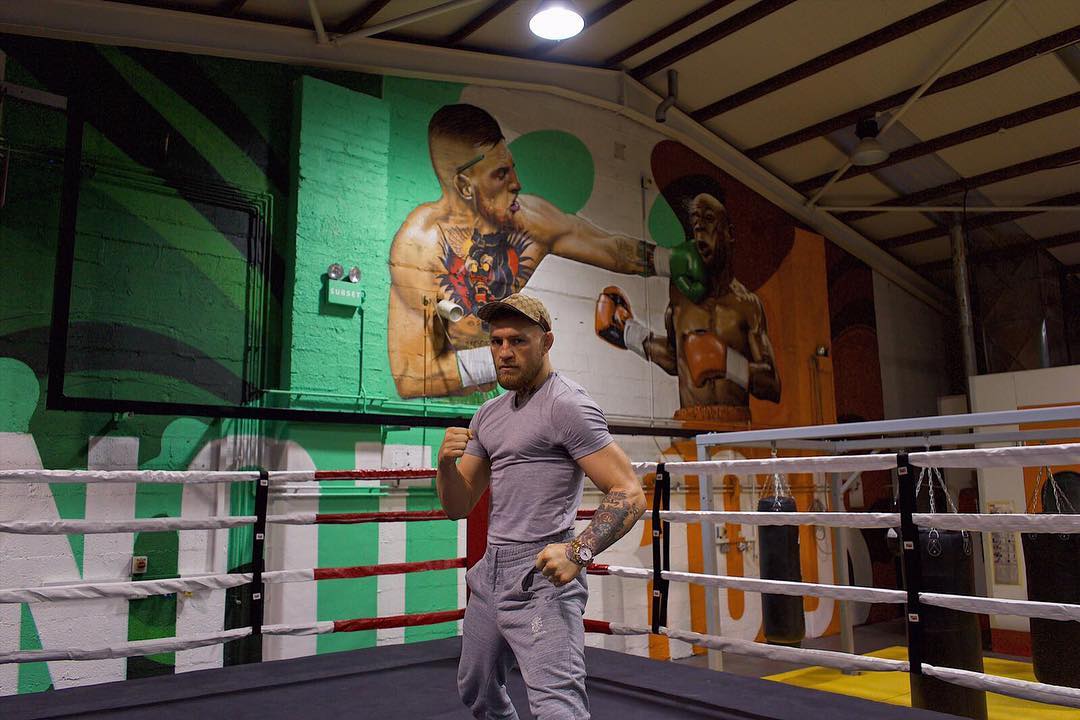 Somewhere in Dublin over the last few months, a small, secretive boxing gym has been quickly and quietly assembled.
With his boxing bout against Floyd Mayweather the biggest contest of his career, Conor McGregor knows that to prepare correctly, he must do so away from the lights and cameras that so often find him.
That's why the UFC champion has had his own gym, complete with a full sized boxing ring, commissioned so as he can train in privacy.
And, with visualisation a renowned aspect to McGregor's career — even earning him the moniker 'Mystic Mac' — his coach John Kavanagh hired SubSet Dublin to paint a huge mural of McGregor knocking out Mayweather on the wall.
Check out McGregor's reaction to the mural in the video below:
—
Comments
comments