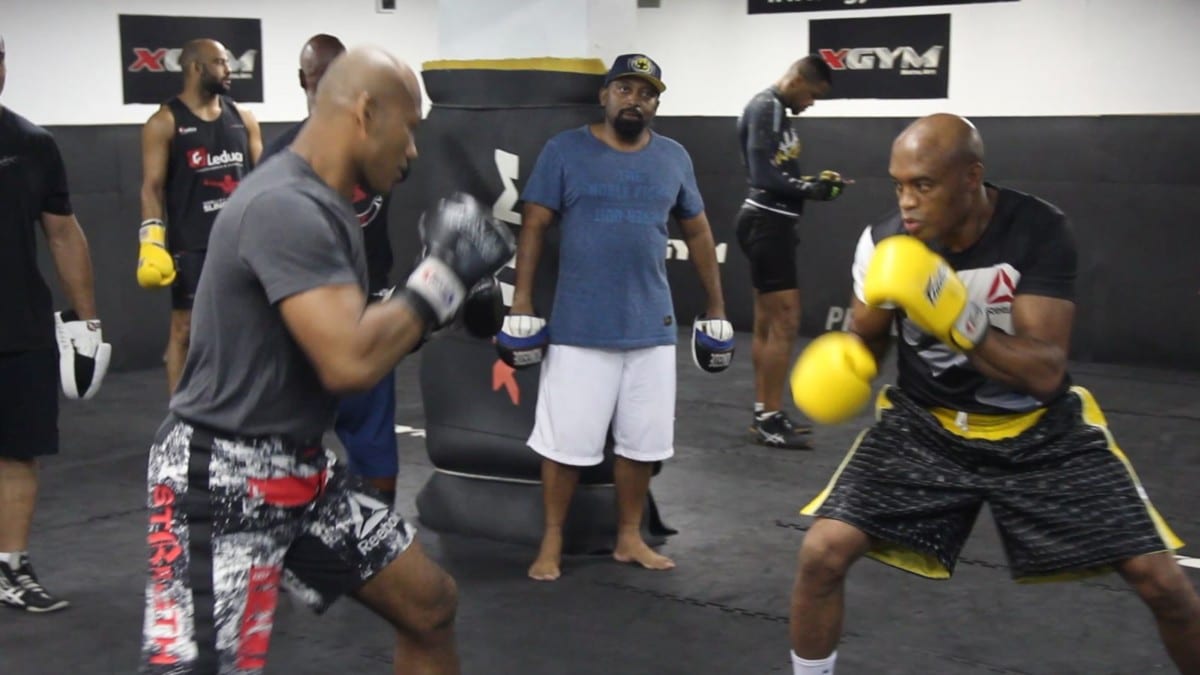 Michael Bisping's recent call for the biggest, most financially beneficial money fight has got 'Jacare' Souza nervous. Souza, who feels as if he should be next in line for a title shot, knows that the middleweight champion could be interested in other avenue.
For example, a rematch with Anderson Silva.
"Friendship continues, [but] I'd definitely be upset because I'm the next in line," Souza said speaking to Brazilian media (via MMAFighting). "I'm not a hypocrite and say 'Oh, cool.' No, it's not cool at all. I'd be super upset, but God blessed him."
Souza, who trains with Silva at the X-Gym in Rio de Janeiro, is scheduled to face Tim Boetsch at UFC 208, while Silva faces Derek Brunson on the same night.
As for Silva himself, he's made it clear that he believes Souza should be the next man to fight for the title. But, with a nod to how the UFC appears to be focusing more on bigger and more high profile bouts as opposed to basing their contests on the hierarchy of rankings, he wouldn't be upset if the promotion called him.
"I'd really like to fight [Bisping]," Silva said recently. "Regardless – and I'm not talking about 'Jacare,' we're not talking about the sport itself right now, we're talking about merit for time [served]; I think I deserve to fight Bisping for the belt. Or regardless of belt, but I think I deserve to fight for the belt for all I've done for the sport.
"But I don't think that's something that will change my life if it doesn't happen. 'Jacare' is right there in line, he's fighting and pursuing this, but the UFC is a business. And, for the business, I believe that the fight that would sell a lot would be the rematch against Bisping for the belt. But, judging by the rule of the sport, I think 'Jacare' is the guy who should fight for the belt."
Comments
comments