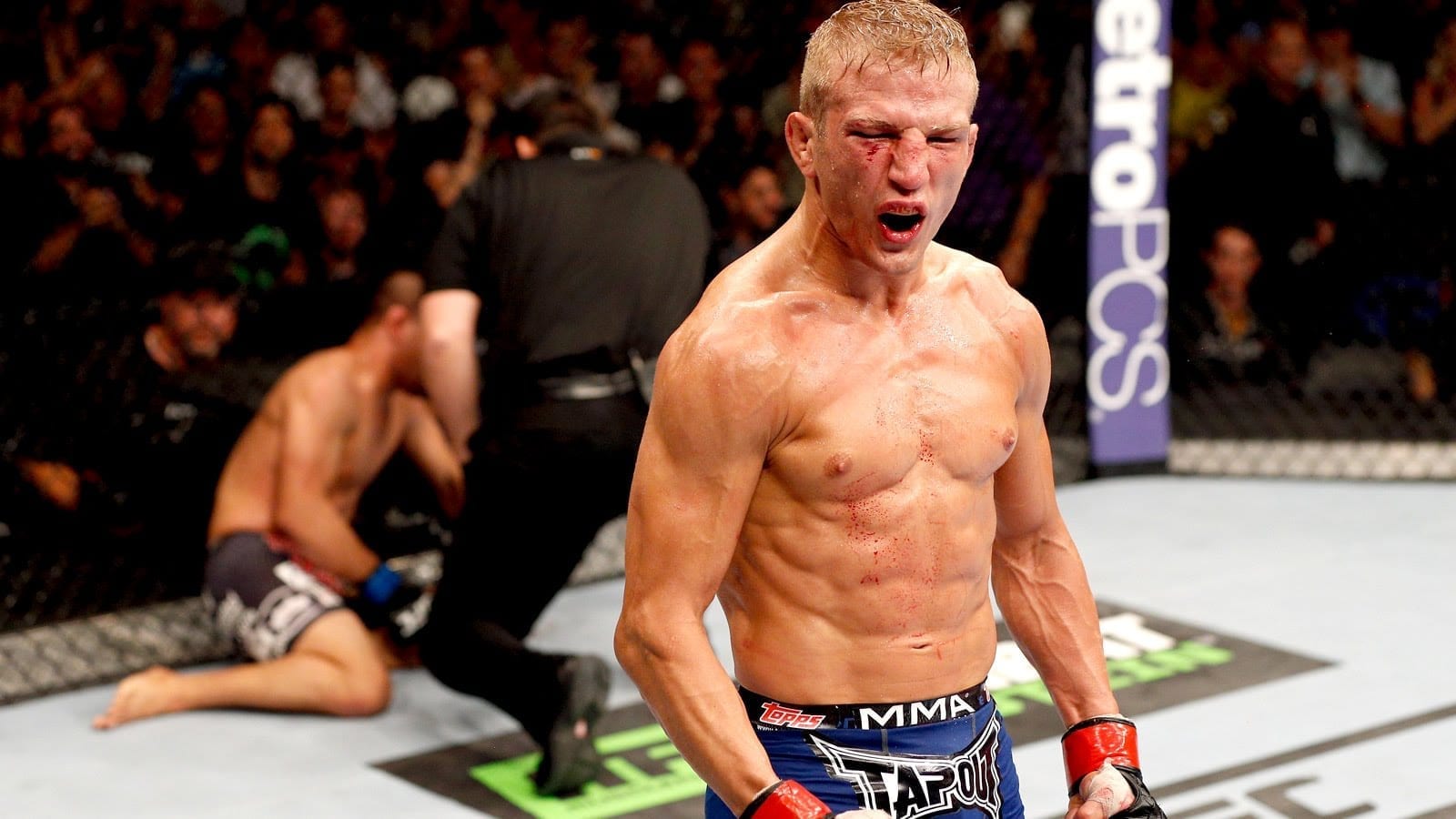 While the relationship between Dillashaw and Conor McGregor hasn't always been rosy, the UFC bantamweight champion has seen enough evidence in the Irishman's body of work to think that it will be McGregor who will have his hand raised at UFC 229.
McGregor and Nurmagomedov have been on a collision course for several months, something which will come to a head in the T-Mobile Arena in Las Vegas on October 6 next and the outcome of the bout has been a hot topic among fight fans since the fight was made official last month.
And, as Dillashaw explained on a recent edition of Brendan Schaub's Below the Belt podcast, he says that he is done underestimating the UFC's first simultaneous two-division champion.
"When I heard it a while ago and I think it's going to happen, my money was on Khabib," Dillashaw explained.
"After Khabib's last performance against Al – I know Al is a good fighter too – I just don't think his stand-up's there.
"Conor's just got that left hand, he's fast, he's going to be able to use his angles, his crazy kicks. And I've always underestimated the guy. Like Eddie Alvarez, 'Alvarez is going to run through him.' BOOM! Jose Aldo, 'Oh, Aldo's going to beat him'".
Comments
comments