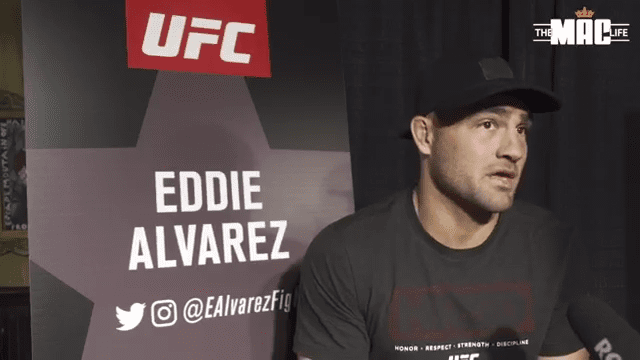 Eddie Alvarez, the former UFC lightweight champion, appears at a crossroads.
Having rolled the dice and fought out his contract in the UFC in a losing effort to Dustin Poirier last month, 'The Underground King' is left to contemplate whether his future lies within the Ultimate Fighting Championship or elsewhere — and if it is the latter, there appears to be a very interested party.
Alvarez has gone on record as saying that he wants a "better deal" if he re-signs with the UFC, but the Poirier defeat has hurt his negotiation position considerably. Dana White, the UFC president, says that he would understand if Alvarez opted to fight elsewhere.
And it seems this is music to the ears of Bellator president Scott Coker.
"I don't think we've talked to Eddie, but listen, if he wants to reach out and have a conversation and he's truly a free agent and we're not interfering in anybody's contract, we would love to talk to him," Coker said to Luke Thomas this week on The MMA Hour via MMA Fighting.
"I think the guy has done a lot of good work in building his brand here in the U.S.," Coker continued.
"Obviously, he's had some great fights with Michael Chandler here in the past. We want to talk to every free agent out there that's a big star, and I think Eddie is still a big star."
Alvarez went 10-1 in his first run with Bellator, winning the organisation's lightweight championship in the process.
Comments
comments