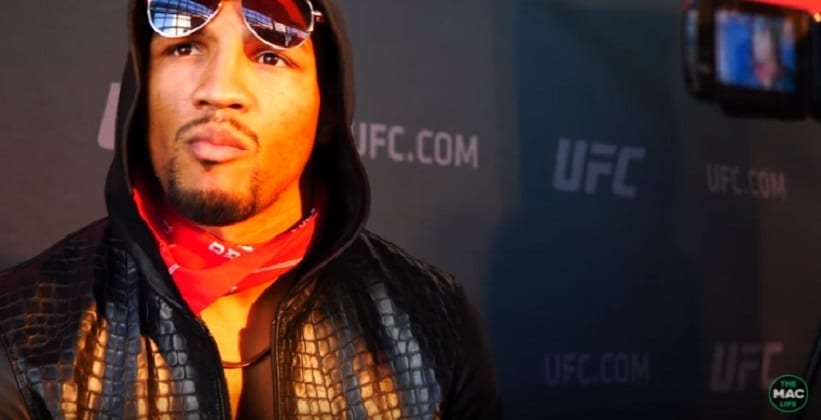 Kevin Lee wants to fight on UFC 229, and he's not being shy about it.
The former interim lightweight title contender recently took to his social media to announce his intention of fighting on the October 6 card, now marked as one of the most anticipated events of the year with recently announced headliner Conor McGregor vs. Khabib Nurmagomedov.
For Lee, who already trains in Las Vegas where the card takes place, it's a no brainer. Book him for the event, and then should one of the main event stars be forced to withdraw, he'll be right there ready to step in and fight instead.
And wouldn't you know it, Lee even has a preferred opponent in mind. Speaking with ESPN today, Lee revealed he wanted to step in against Anthony Pettis, who was last seen with an impressive victory over Michael Chiesa.
"I think the UFC likes the fight," Lee said, speaking with ESPN. "Apparently, there are two more spots on that UFC 229 card. They are trying to find see where everyone settles. Tony Ferguson is still out there. There are some moving parts, but that's the fight that makes sense."
Prior to his Pettis callout, Lee had raised eyebrows by calling for a fight with MMA legend Georges St-Pierre — something that seemed unlikely.
"I get his reason for not taking a fight against me," Lee said. "I'm a big risk and not much reward. I get it. I'll move past it.
"That said, I kind of took it a little bit as disrespect. I took it as a little bit of a challenge, that he doesn't see me as worth his time. I'll make my point. If I have to show how good I am again, and Anthony Pettis has to be the victim of it, then I'll beat the fuck out of Anthony Pettis."
Currently, the officially announced bouts for UFC 229 are:
Conor McGregor vs. Khabib Nurmagomedov
Sergio Pettis vs. Jussier Formiga
Michelle Waterson vs. Felice Herrig
Ovince St. Preux vs. Dominick Reyes
Lina Lansburg vs. Yana Kunitskaya
Ryan LaFlare vs. Tony Martin
Comments
comments