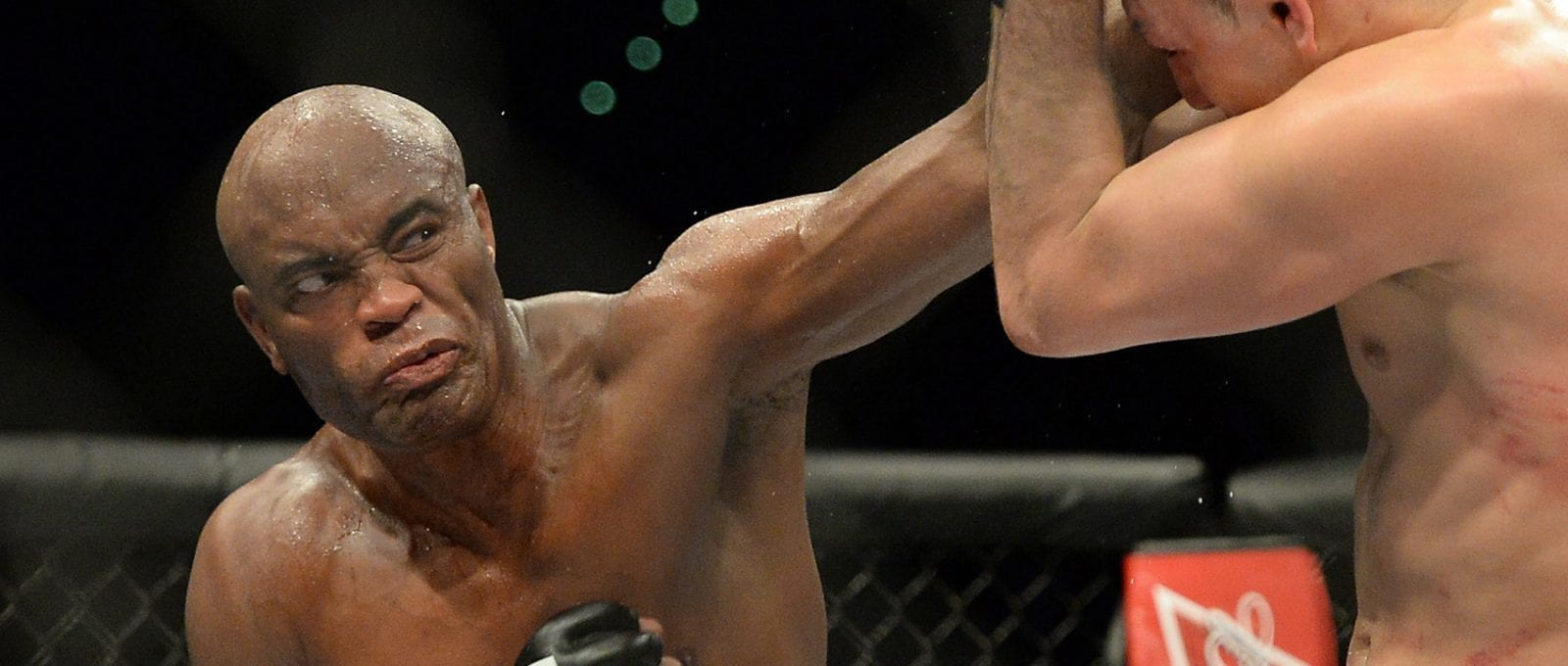 For a while, Anderson Silva versus Georges St-Pierre was considered the biggest superfight possible in UFC. Completely dominant in their respective divisions during the late 2000s and early 2010s, a Silva vs. St-Pierre bout was often considered the very pinnacle of dream mixed martial arts bouts.
Now, some years later, their careers are in very different places.
Silva has had multiple run ins with the anti-doping agency USADA, and St-Pierre has spent more time away from the cage than in it. Despite the difference in their lives, however, Silva still has an interest in meeting the former welterweight and middleweight champion in the cage.
"Yeah, absolutely," Silva said about the contest to the Inquisitr. "Georges is the great name in Canada, I'm the big name in Brazil… I believe everybody in this sport [would] like to see Georges and Anderson Silva in a super fight, you know?"
Unfortunately for Silva, St-Pierre appears to not feel the same.
Speaking on a tour in Australia recently, St-Pierre voiced his opinion that a win over Silva doesn't mean enough for him to risk the loss — particularly considering Silva's decline in status amongst the MMA world.
"Right now, I don't think it's a win-win situation for me, because I have a lot more to lose than to win right now fighting against Anderson Silva," GSP said, speaking with Submission radio.
"This fight was interesting at a certain point when I had a lot of contenders in my division. This fight, if it would have been made, I wanted it to be made with extra performance-enhancing drug testing, which UFC was not a fan about it, because they didn't want VADA to be a part of it."
Comments
comments