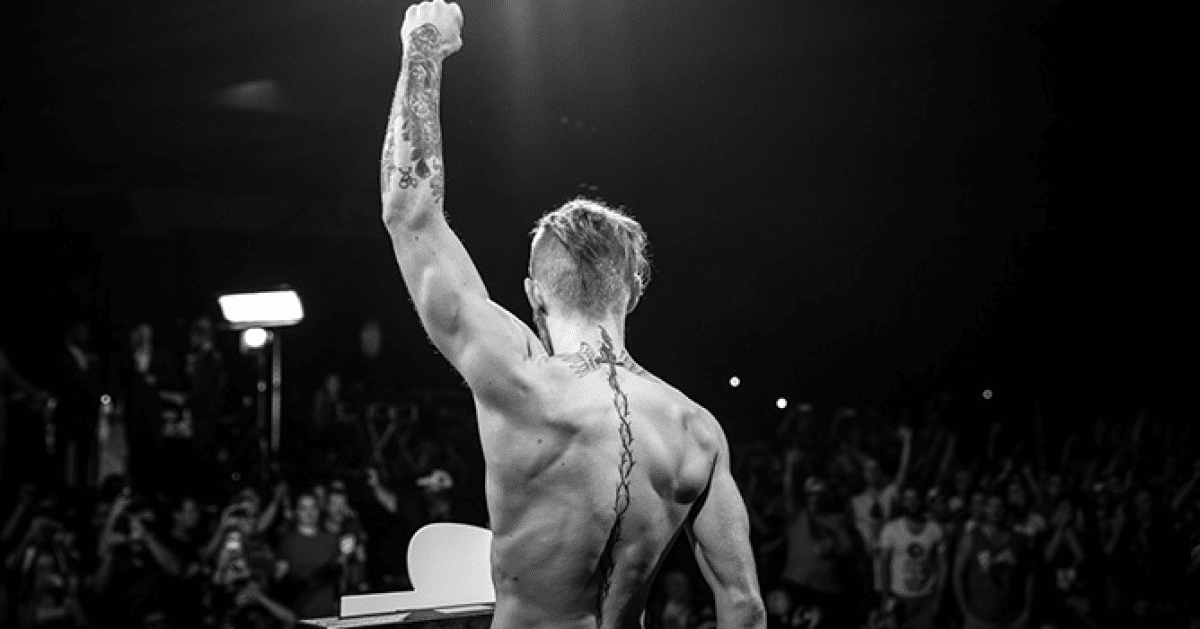 Last year was the most successful year in the UFC's history, with the promotion reaching a wider and larger audience, becoming legal in New York and reaching a milestone with it's 200th event.
So why are there, just two months into the new year, already whispers of concern throughout the sports fanbase? Where, people are asking, are the big names?
Conor McGregor and Ronda Rousey, the two athletes UFC could ensure a million pay-per-view buys with, appear to be preparing for an (extended and permanent respectively) absence. Brock Lesnar, Georges St-Pierre and the Diaz brothers are all out too, whether it be via their own decision or a court ruling.
Worthy headliners are becoming hard to come by.
For example, while it's a deceptively stacked event upon examination, UFC 208 is headlined by a previously non-existent title in a division with no roster, contested for by two women, one of which is mostly unknown and the other is on back-to-back defeats.
Then, following the Holm – de Randamie fight, the next four events are headlined by Travis Browne vs. Derrick Lewis, Tyron Woodley vs. Stephen Thompson, Vitor Belfort vs. Kelvin Gastleum and then  Jimi Manuwa vs. Corey Anderson.
In comparison, by the same point of last year we had seen Carlos Condit vs. Robbie Lawler, T.J. Dillashaw vs Dominick Cruz, Anthony Johnson vs. Ryan Bader, Johny Hendricks vs. Stephen Thompson and Anderson Silva vs. Michael Bisping. Something of a difference in star power.
And UFC 208 offers a bigger risk for the company than appears on first glance.
If Holm loses, all the star power inherited from Rousey likely fades to a simple status as a one-showing great. If Silva loses, any hopes of the fairy tale story featuring a legend resurfacing to reclaim a title are destroyed.
Of course, fear that the UFC's star power is waning is nothing new, with the same concerns having been raised on several occasions throughout the promotion's history. Those accusations, Dana White has said several times, are unfounded, and he points at the successful transition between the Silva, St-Pierre and Lesnar era to the Rousey/McGregor period in which we live now as evidence the UFC can and will create new stars.
But while that's a fair point, there is (unfortunately for the UFC) a very large $4.2 billion elephant in the room that needs to be fed regularly in the form of financial repayments.
Since the acquisition of the UFC by WME/IMG, the UFC has made it clear that cutting costs and earning money back on the investment is, perhaps fairly, goal number one.
Looking at the first half of this year, the question becomes where that return is going to come from. Clearly, without the willing big names to step in, the UFC seems prepared to resort to interim titles, fake belts with little legitimacy to provide a prop on posters and con casuals into thinking they're missing something important.
Either that or attempt to promote their best looking stars to the general public in an attempt to attract people to attractive people, but (through no fault of their own) Paige VanZant and Sage Northcutt are not the answer. They are (potentially) the future, despite what their position on Fox cards might suggest.
And while new bantamweight champion Cody Garbrandt seems to have already been tapped as one of the new breed — new owners Ari Emannuel and Patrick Whitesell met with him before McGregor after all — instead of using his blossoming star power to stack events with a newly found name draw, the bosses have put him on a reality show out of sight until the second half of the year.
The question is then asked again; where does the UFC make its money back, and who are the names with which it does?
As is the way in mixed martial arts, things could change very quickly.
A call to Canada or a FaceTime to Stockton with some fresh cheques attached could render these words obsolete. But when company costs are being slashed in various avenues, it's hard to see the purse strings being loosened for old friends — hell, some old friends didn't even survive the cull.
Or perhaps the UFC can attempt to once again gamble on the success of Jon Jones? That's risky. He is, after all, a man returning from a devastating blow to his reputation… for the second time.
And all the while, the talks of McGregor's role in proceedings continue. With Rousey's apparent departure, the Irishman's leverage continues to increase rapidly, seemingly only outdone by the speed of which his usefulness to the promotion rises.
In much the same way as UFC 205 received a huge boost the moment his name was attached, the company could have used one of McGregor's frequent early year appearances and nullified most of these worries. Instead, they seem prepared to potentially gamble on angering their biggest star by attempting to block his desired Floyd Mayweather boxing foray.
As he said himself, his shadow looms large.
Comments
comments