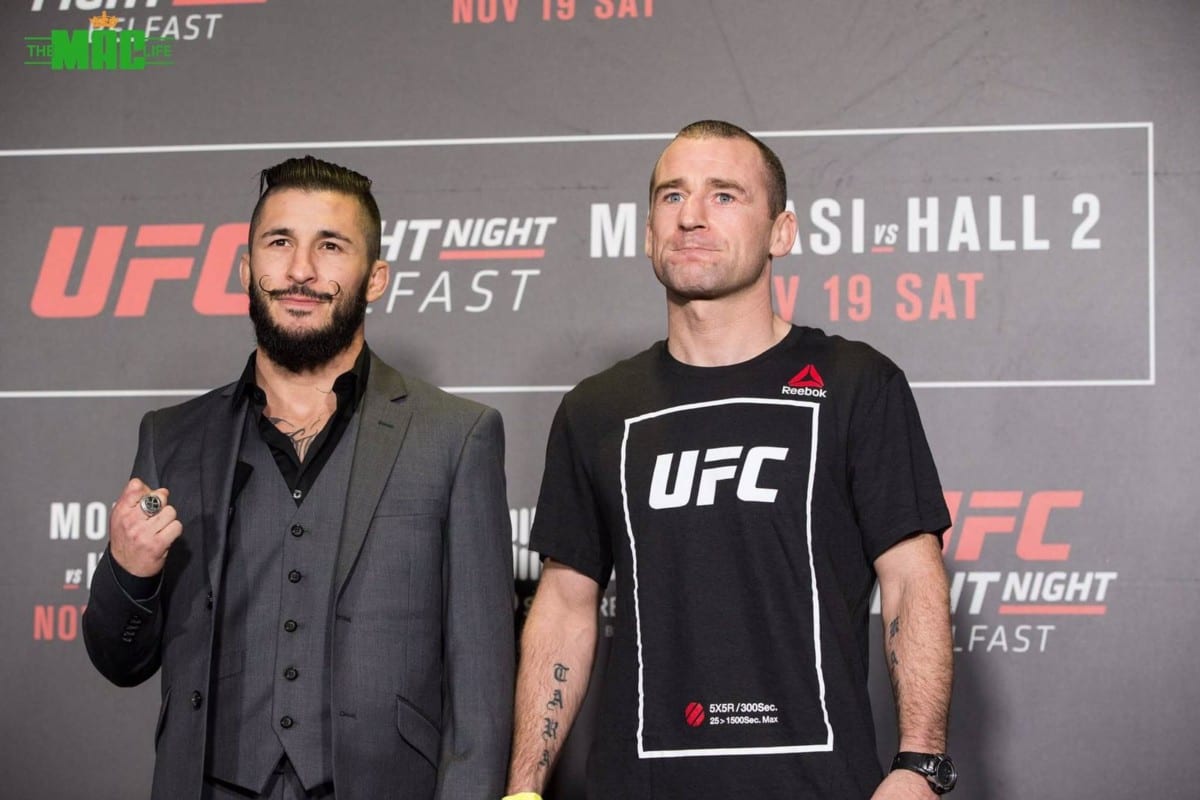 Neil Seery had a plan. He was to fight once more in the UFC's octagon and go out — win, lose or draw — in front of an Irish crowd, just a couple of hours up the road from where '2 Tap' calls home.
But you know what they say about best laid plans.
Just prior to the weigh-ins on the eve of their clash at UFC Belfast in November, Seery was notified by UFC personnel that his bout with Ian McCall was off. This was a bitter pill to swallow for both fighters. McCall's two previous scheduled bouts inside the UFC were cancelled at the eleventh hour due for a variety of reasons and McCall welcomed the fight with the Dubliner, someone who he saw as a fighter who would show up in the cage and fight.
Then, as fate would prescribe, it was McCall who was forced to bow out of the fight and, as explained to BloodyElbow.com, so severe was his situation that at one point he thought he had suffered a stroke.
McCall came down with a spell of food poisoning while in Belfast undergoing his weight cut which he tried to ignore at first, but it soon became apparent that 'Uncle Creepy' wasn't fit to fight.
"All I had was eggs and vegetables", McCall said. "It was nothing crazy. By the time I was done eating, I had to go upstairs, I threw everything up, went back downstairs, was talking to my coaches and team, went upstairs again, kept throwing up.
"So then I went to press day. I didn't know how bad I looked, but I didn't look very good. I went back home, I tried to have him cook me more food. He cooked me very bland — very healthy, but very bland — food, because I was already throwing up. I think I threw up three or four meals he tried to cook me the rest of that day."
It was around an hour and a half prior to the weigh-ins, though, when McCall started to become concerned.
"I think it was an hour to 90 minutes before weigh-ins, and my body just shut down," he said. "I started throwing up, and I thought I was having a stroke at one point. My whole face went weirdly numb and droopy. I couldn't move, really. It was a really strange feeling. Once I thought I was having a stroke, I just said, 'Go get a doctor. There's something wrong with me.' By the time they went and got the doctor and came back, I was throwing up and I was a mess, so then they just said, 'You're not going to fight.'"
The loss of the McCall/Seery fight was a blow to both fighters, as well as to the card itself, but it has been rescheduled for UFC 208 in Brooklyn on February 11th where, any last minute medical situations aside, Neil Seery and Ian McCall will finally face each other in the cage.
Comments
comments