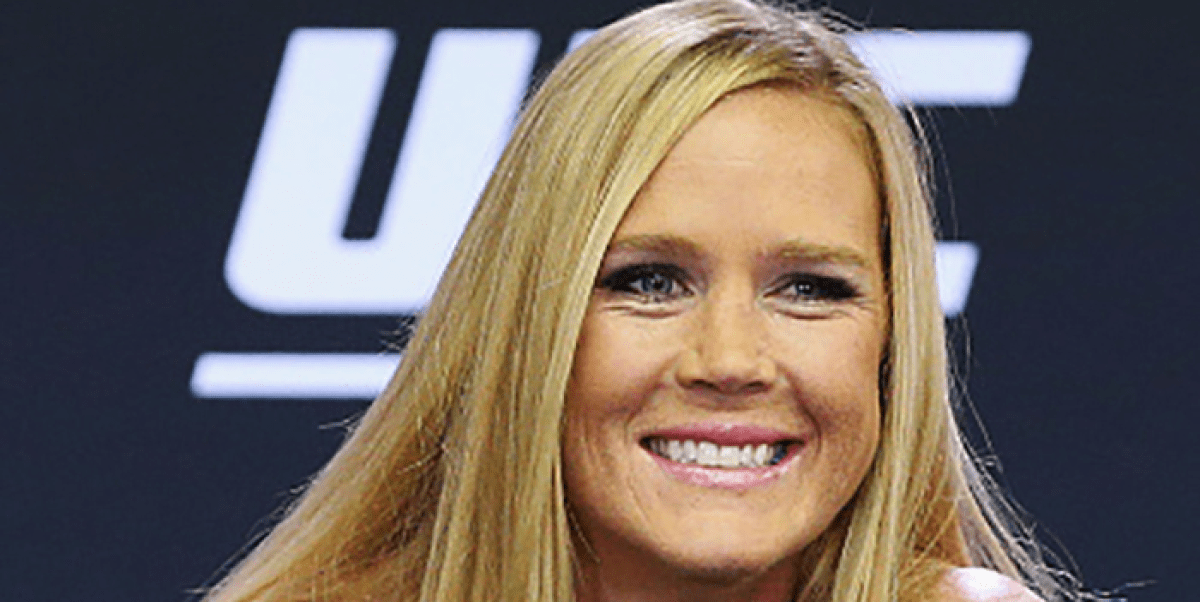 When Ronda Rousey faced off with Amanda Nunes at UFC 207, fans and pundits were split as to how the bout could possibly go. On one hand, some felt Rousey would return as the figure of old, and defeat Nunes with her famous Judo talent. On the other, Nunes could win via brutal strikes.
In the end, the latter came to fruition. Possibly in more of a violent and rapid fashion than many believed. One observer, however, who perhaps had more of an insight than most, was former bantamweight champion Holly Holm.
Holm, the first person to ever hand Rousey a loss in her mixed martial arts career, was a keen viewer of UFC 207, and felt that the entire bout would be decided by the early moments — which of course it was.
"I figured that it would depend on what the first exchange would be and how Ronda would react to it," Holm said, speaking with MMAFighting. "If she would get hit and kind of freeze and think 'oh no not again' or get hit and think 'oh no not today'. I think that's a make or break moment, so as soon as those first punches landed and I saw that I thought 'well okay, it's going to go [the way it did]."
Rousey's return at UFC 207 had garnered even more attention (and uncertainty) due to her refusal to engage in any of the traditional media obligations that are usually expected of high profile fighters.
While some had suggested the lack of the distraction could only help Rousey focus on the contest at hand, Holm instead believed it was a sign of things to come.
"Honestly, I was a little worried about her mental game getting in there," Holm said. "I know a lot of people said no media, no MMA media, because she doesn't want any distractions… Well, I'm probably one of the number 1 people that [really] hates to do all of it, but guess what? That's what comes with a fight, and if I didn't do it, I don't think I'd even be ready for the fight.
"If you can't even talk about it, if you can't even be doing the normal thing leading up, I don't think you're really ready to get in there and actually fight. If you can't really talk about it, how can you get in there and perform on it?
"You have to be able to kind of face it."
Holm is currently scheduled to face Germaine de Randamie at UFC 208 for the inaugural UFC featherweight title. Should she be the winner, she would be the fourth UFC fighter to hold two belts in two different weight classes.
Comments
comments