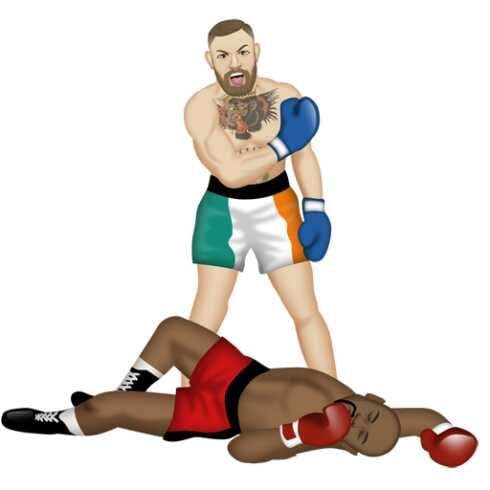 Well, you didn't expect him to say nothing did you?
While the Floyd Mayweather – Conor McGregor talk seemed to have died away somewhat since the immediate aftermath of McGregor's win at UFC 205, earlier today Mayweather was featured on ESPN, where he described a bout with the Irishman as the only thing that could entice him out of retirement.
And in doing so, the idea of a mega fight between the two was immediately put back into the minds of fans.
"Conor McGregor keeps telling everybody he wants the fight. Let's make it happen," Mayweather said. "The only thing I'm probably interested in, is the Conor McGregor fight. I'm a business man, and it makes more sense."
And while McGregor himself didn't make a comment outright, he didn't exactly say nothing either.
The UFC double champion has responded to the boxing icon via a timely update of his MacMoji app, and included a few choice images that offer a clear message.
Now the two have once again publicly stated their interest in the bout, and with both being the biggest stars in their respective sports, it'll be interesting to see how the saga continues from here.
You can find and download the MacMoji app here.
Comments
comments