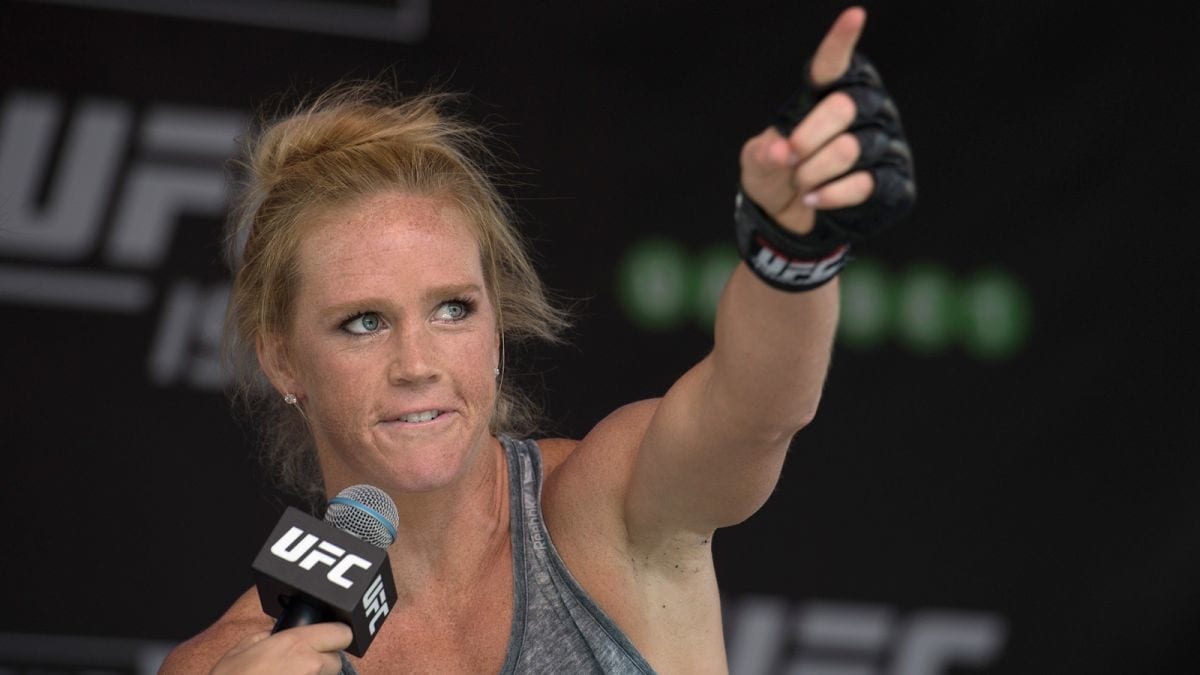 When the UFC announced that Holly Holm and Germaine de Randamie would be facing off at UFC 208 for the first ever UFC woman's featherweight title fight, there was a fair amount of surprise from fans that a certain Cris Cyborg wasn't involved.
As the most famous woman's 145-pounder, it had seemed a forgone conclusion that should the premiere MMA promotion introduce the division, the Brazilian would be involved. Instead, after (yet another) disagreement about weight, the UFC elected to kickstart the new class without Cyborg, opting for Holm and de Randamie instead.
For her part, Holm had actually been offered the Cyborg fight before the negotiations fell through with the UFC. But with the former women's bantamweight champion one of the UFC's most popular female athletes, UFC brass were keen on keeping her involved — something that surprised the former boxer.
"I guess I thought that it could be a step that would happen," Holm said, speaking with MMAjunkie Radio. "I just didn't think I would be involved in it. I thought I would still be at the 135 [division].
"But gosh, this opportunity is right in front of me. How do you not take it?"
Another side effect of Cyborg's exclusion is fan speculation on the UFC's next plans. With Ronda Rousey returning to face Amanda Nunes for the woman's bantamweight title, there is genuine potential for a megabucks rematch between Rousey and Holm — with the stipulation of champion vs. champion attached.
While Holm didn't rule out the possibility of such an event, she did (in typical fashion) make sure to keep attention on her next contest instead of hypotheticals.
"You know, this is the fight that's in front of me, and this is what I'm focused on," she said. "How awesome to be able to fight for a new division and to be able to fight for the belt? Two belts, two different weight classes. That's awesome.
"My goal obviously – who wants to gain a belt and then lose it? So [losing the 135-pound title was] definitely a sore spot for me, so I want to be able to fight for the 135-pound belt, as well, but that's not something I'm of right now because I have this other opportunity in front of me."
Comments
comments