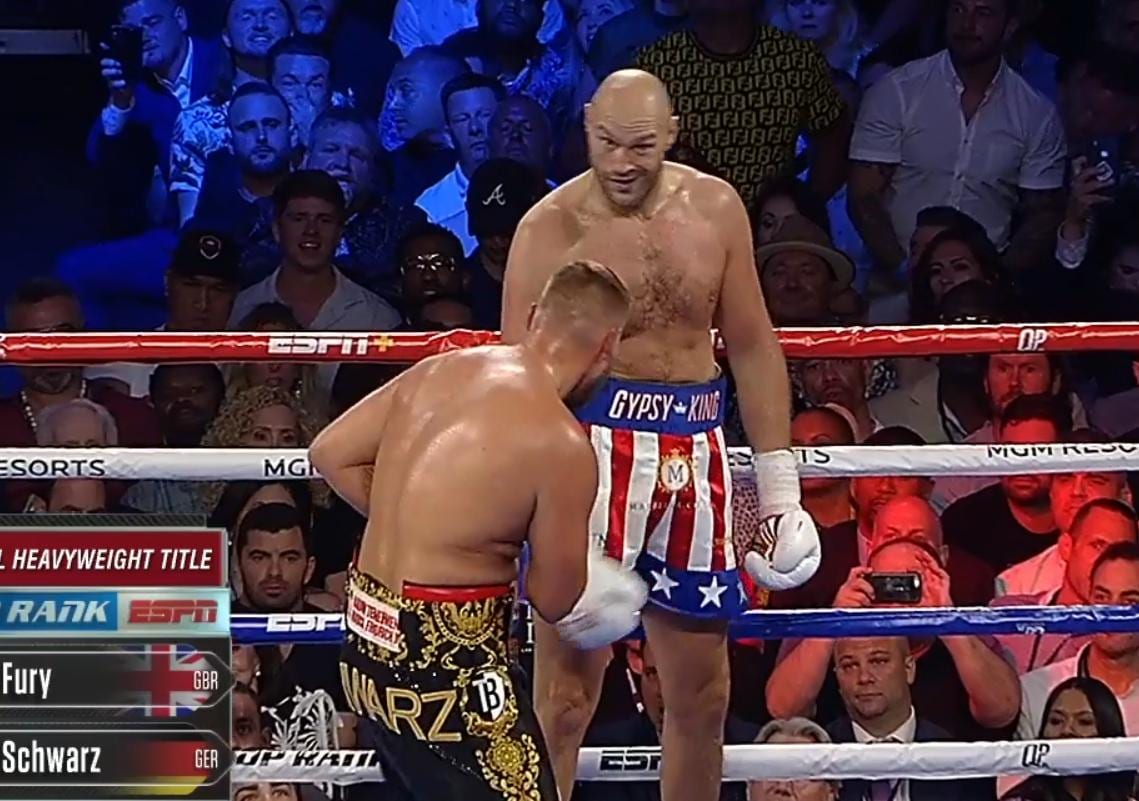 Tyson Fury knows a thing or two about being away from the fight game.
The WBC heavyweight champion, who is in line for a winner-takes-all showdown with Anthony Joshua later this year, stepped away from boxing for a prolonged period after he defeated Wladimir Klitschko in late 2015 to claim the WBA, IBF, WBO, IBO and The Ring iterations of the heavyweight strap.
Three years later, though, Fury returned in a pair of successful tune-up fights before he fought to a draw with Deontay Wilder in December 2018. He would win the rematch, becoming the first man to stop Wilder a year ago this month — and says that it took him time to regain his timing before he considered himself back to his best.
And Fury says that with Conor McGregor being absent from the cage for 40-seconds less than three years before he returned against Dustin Poirier last month likely played a part in his performance.
"He's bang on right," said Fury about McGregor's post-fight comments where he cited his inactivity as being a factor in the fight.
"Conor McGregor fought in 2016, then he had two years out and then he fought Khabib [in 2018]. Then he had another two years out, and then he fought Cerrone [in January 2020]. Then he had another year out, and then he fought this guy, Poirier. So inactivity kills the cat, no doubt about it."
Fury detailed further what it is like to return to high level competition after an absence, adding: "You lose your timing, you lose your distance, you lose it all. You lose it all, it's all gotta be gained back within camps and within fighting.
"If you had three fights on the bounce after you'd never been in the ring for three years, in the third one you'd be ten times better than the first. I've always known it. Because I'm a boxing historian I've always known about the inactivity."
McGregor announced on social media late Wednesday that he is targeting a trilogy fight with Poirier and paid tribute to the American for the successful gameplan he brought to the cage in Abu Dhabi in the UFC 257 main event — and as Fury suggests, he expects to see an entirely different type of contest when the two fighters next cross paths.
Comments
comments