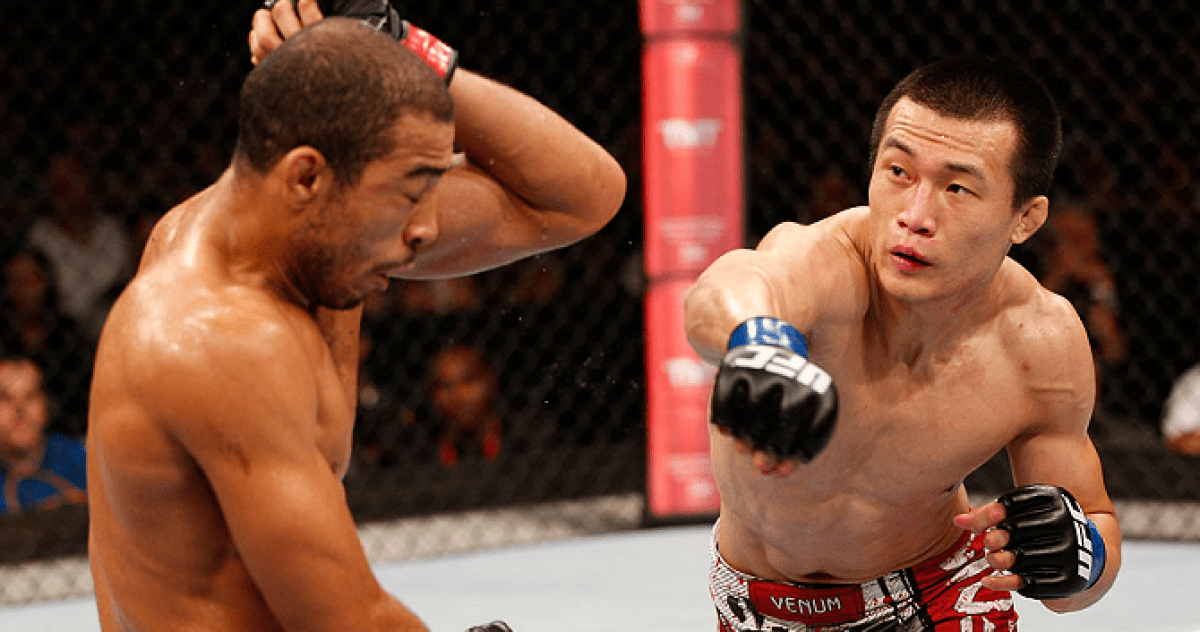 Henry Cejudo caught some headlines in recent months when he openly flirted with the idea of ending his MMA retirement to pursue a bout with Alexander Volkanovksi which could have potentially made him the first three-division champion in UFC history. But with those plans no closer to coming to fruition, Cejudo has done the next best thing — help the 'Korean Zombie' prepare to dethrone the Australian champion.
Chan Sung Jung, better known as the Korean Zombie, takes on his second UFC world title bout in April after he was drafted in to replace Max Holloway against the dominant Volkanovski and as he prepares for the bout in Arizona's Fight Ready gym, he has found himself leaning on the experience of Cejudo, the former flyweight and bantamweight champion (as well as Olympic gold medal wrestler).
"Henry really surprised him a lot, because we've seen him a lot in camp and stuff like that, but Zombie got the title shot and he's been helping out so much," Jung's translator and head coach, Eddie Cha, said on Jung's behalf on Monday's The MMA Hour, via MMA Fighting.
"He's been at every practice, every team meeting that we have for Zombie. He's actually doing sparring rounds, playing around with him, so he's super grateful. He didn't realise he was so intelligent, fight-IQ-wise and everything else.
"Like when you see him on TV, he's cringey and all that, but off camera he's telling [Jung] what to do, he's wrestling, coaching him as he play spars and stuff like that. So he's a huge part of this camp."
This latest shot at gold comes almost a decade after his last when he was finished in the fourth round by then-champ Jose Aldo but as Cha explains, this more veteran version of the Korean Zombie is far more equipped than he was back in 2013.
"He said nine years ago, nobody could beat Jose Aldo. Nobody even thought about beating him, nobody entertained that [idea]. And he's so happy he was fortunate enough to fight him, because he has the experience now to actually step up and win a title shot," said Cha.
"He's always believed that someday he'd get another title shot," the duo added. "It's always been his dream to get another title shot and become a champion. And so he just stayed persistent. He wasn't sure if he was ever going to get this opportunity again, but he worked his butt off, and the persistence and the hard work — and here we are today, April 9th."
UFC 273 will also feature a bantamweight world title bout between Aljamain Sterling and Petr Yan.
Comments
comments