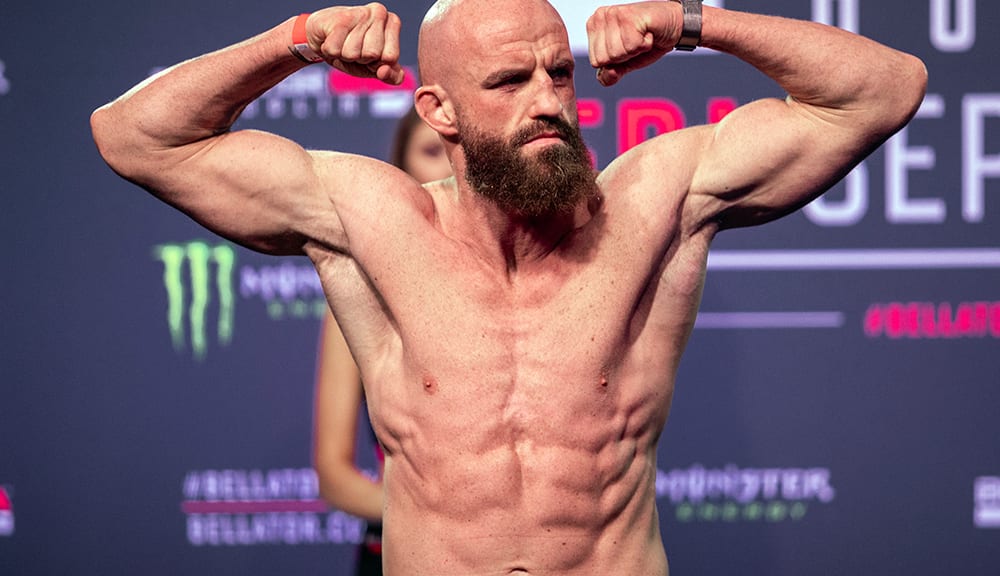 Bellator's upcoming event in Dublin has suffered a blow amid reports that Peter Queally has been forced to withdraw from his co-main event fight with Kane Mousah due to injury.
Per a report by Severe MMA, an undisclosed injury suffered by the Irishman means that he has been removed from the event which is to take place in Dublin's 3 Arena this coming Friday. It was to be Queally's first fight since coming up short in his bid to claim the Bellator lightweight title in a fight opposite Patricky 'Pitbull' Freire for the then-vacant championship. Queally had defeated the Brazilian by TKO (cut) stoppage last summer.
As of yet there is no indication if Mousah will remain on the card. Severe MMA also reports that undefeated SBG prospect Ciaran Clarke will be bumped up to the main event, though they note that this has yet to be confirmed. Clarke is set to face the 7-2 French featherweight Abou Tounkara.
Bellator 275 takes place in Dublin's 3 Arena this coming Friday evening and will be main evented by a middleweight world title bout between veteran champion Gegard Mousasi and the undefeated challenger Austin Vanderford.
Comments
comments