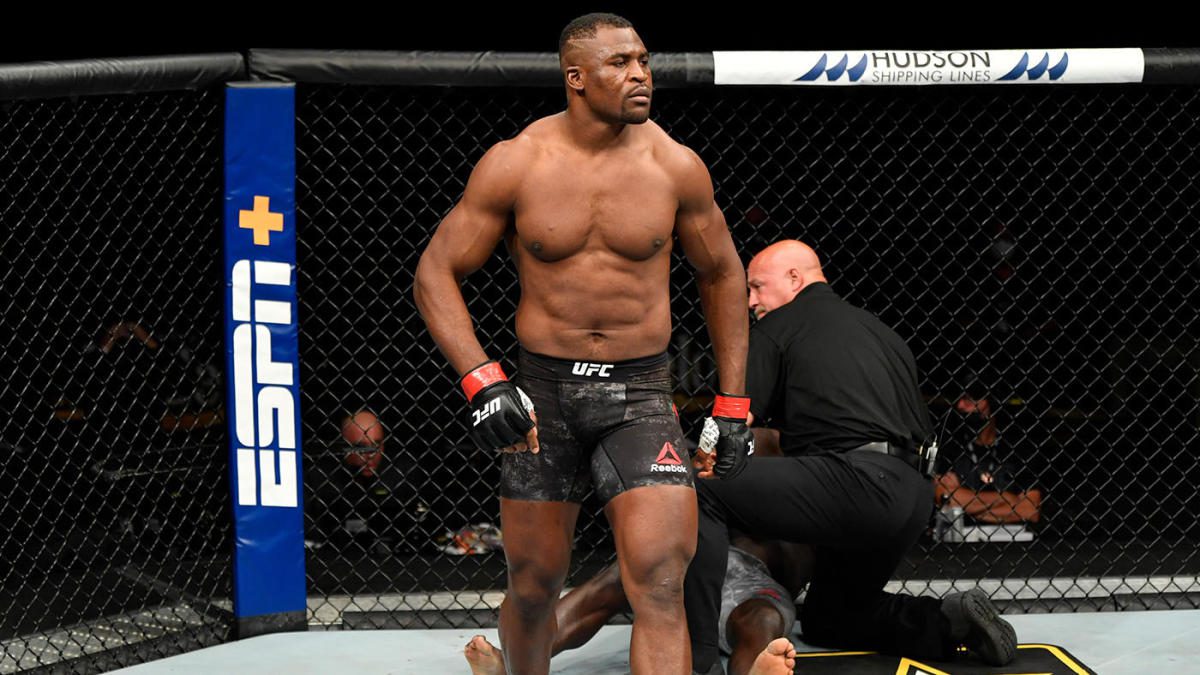 It seems that the UFC are no closer to agreeing terms on a new contract with their heavyweight champion.
Francis Ngannou, who defended his crown last month against the previously undefeated Ciyrl Gane, has been involved in a months-long impasse with the UFC over the terms of a new contract with the organisation — a difference of opinion, he says, which stems from the one-sided contract he has been offered which provides far more benefits to them than it does him.
But with Ngannou entitled to leave the UFC at the end of this year after fighting out the last bout on his deal, he has opened up on exactly what it is that he wants in a new deal, as well as the chasm which currently exists in negotiations between both parties.
"I have to look after myself, try to do what is best for me. There's a lot of terms in that contract that I would like [change] — I don't like them. The fact that it's a one-way contract, [that] I have no guarantee," Ngannou said via his YouTube channel, as transcribed by MMA Fighting.
View this post on Instagram
"In the past two years, they claim to provide three fights for their fighters every year — but in the past two years, I fought twice. I could at least fight five times. And knowing that I'm counting on that to make my living, that was kind of like, I felt like I was freezed to get financial pressure, to maybe come to an agreement from what they are saying, to need them.
"So that was something that I felt, and I don't want to get in this position anymore. If I want to give something to somebody, give me some guarantee in return. Like, I can sign a contract that I might not be able to fight [for] one year and have no explanation [for why] and [they] can claim anything [as the reason], because at the end of the day, the contract says [the UFC] is the judge, the jury, and the prosecution.
"At this point, I know that contract pretty good," Ngannou added. "Been checking, think about stuff, go through, check, get lawyer advice, go through stuff — and I found nothing good for me in there. But they still tell me that I'm an independent contractor, 'independent contractor,' maybe because that's the way that doesn't guarantee me a monthly wage, or doesn't give me health care or something. I don't feel like an independent contractor. I don't have that freedom. Freedom, which is something very important for me as well."
Ngannou added that he felt that UFC were hoping that Gane would come out on top in their fight last month, something which was also speculated on by fans and media alike when Dana White didn't strap the heavyweight belt around Ngannou's waist after the fight — though White flatly denied any such accusations of favouritism.
"In the past, when I wasn't fighting, asking for fights, I had to beg for a fight," Ngannou continued. "And the way that I was treated, I don't want to deal with this type of situation anymore. It doesn't matter what is on line. This has to change. I need to feel somebody, I need to get in a contract that holds both [sides] accountable for something, responsible — you have your own part of the contract to fulfil as well. I didn't feel like it was a fair contract for me."
Ngannou also added that the possibility remains that he never again competes in the UFC octagon, even if this means he is leaving money on the table. The Cameroonian has repeatedly teased a move to boxing, something what has appeared to stoke Tyson Fury's interest about a possible 'champion vs. champion' bout.
But Ngannou says that firs and foremost, conditions have to improve for many fighters on the UFC roster: "They're putting their body on the line for something. At least [give them] health care."
Comments
comments