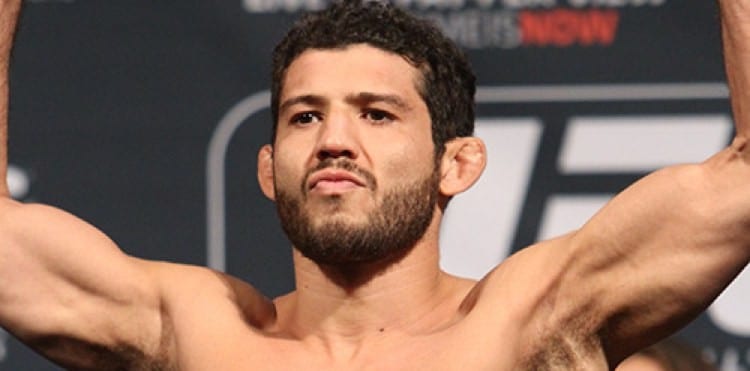 Former Strikeforce lightweight champion and UFC lightweight contender Gilbert Melendez is planning on dropping down in weight and competing in the featherweight division.
He intends to shed some of his bodyweight and revitalise his career after three straight defeats.
"Until I book a fight at 145, I can't really confirm that, but yeah, that's my goal right now," Melendez said, speaking to MMAjunkie Radio. "I'm trying to slim up. I'm really trying to diet and lose this fat around the belly a little bit more and really maximize my body's potential. Once I get to that point, which should be in the next few weeks, I'll really be able to make that jump and make that big decision. That's my goal, is to make 145. That's what I'm working on right now at this point."
Yet,  before he can have the UFC book him in his new desired division, Melendez noted that he's still working on getting to a position where he's ready for a lighter return.
"I haven't really reached out to [the UFC] to tell them exactly this is what I want and what I'm going with," Melendez said. "I haven't got to that point yet. I'm trying to get ready mentally, physically. I'm trying to get to that point where I'm just about there, and I'll be reaching that soon and be able to pull the trigger on this.
"I'd like to prove I'm one of the toughest in the division with a solid opponent who is willing to fight me and not stick and move. If I can get that, it would be great. I'm looking for one last run."
Comments
comments