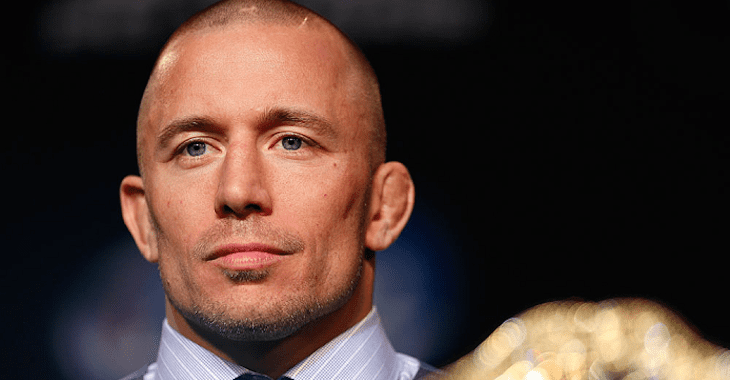 Georges St-Pierre has always represented a different type of fighter. Stoic, thoughtful and quiet, the returning Canadian has always been surrounded with the true aura of a martial artist.
When he's put alongside Michael Bisping, his opponent for the upcoming UFC 217 pay-per-view in November, the differences are stark. While Bisping takes no hesitation in building himself up with hyperbole, St-Pierre prefers to speak in statements.
For instance, when asked if a win over both Anderson Silva and St-Pierre would make him one of the best ever, Bisping wasted no time in making his assertion.
"Yeah, the two best fighters of our generation," Bisping said. "I'll beat them both. I beat Luke Rockhold, and defended by loss to Dan Henderson. I'm one of the greatest MMA fighters there's ever been."
And for St-Pierre? Sure. He agrees — with one small caveat.
"Yes, he is," said St-Pierre. "But he's going to lose November 4th. This I guarantee you. He's not going to beat me. Nothing is more sure.
"Water is wet, fire burns, and I'm going to beat Michael Bisping."
Comments
comments