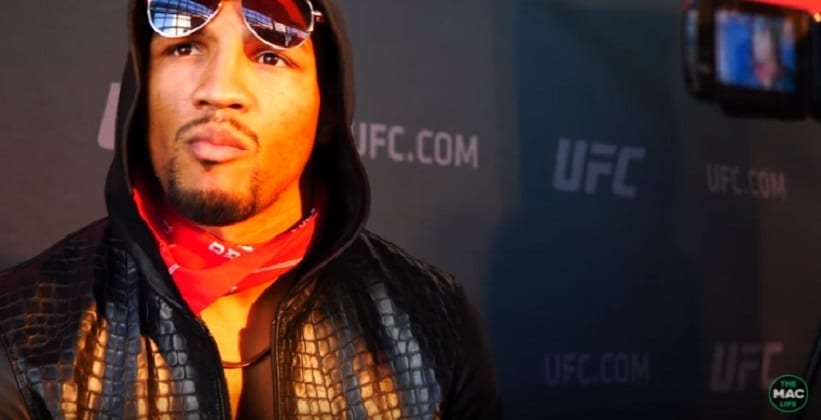 This morning, Kevin Lee had UFC fan's hearts in their mouths, after he hit the scales over the championship weight of 155-pounds.
Thankfully, he returned just an hour later to make his mark and get the weight cut done and dusted. That being said however, there are questions asked of the man who had already mocked how hard fighters find losing weight.
"It's always a tough weight cut," Lee told Megan Olivi on the FS1 UFC 216 weigh-in show. "This is my first time in a title fight, so we just mistimed it a little bit. But I feel like a million bucks now, I got some hydration in me. I'm gonna be a bigger, stronger man out there — I always am. Like I said yesterday, I ain't no bitch. It's always gonna be a tough weight cut, but I'm gonna get it done.
"That weight cut was probably the hardest part of the whole thing. Now it's just about me going out there, doing my thing, having fun. Nobody is gonna stop me from winning this championship belt. Even when I was overweight and I didn't want to do it, I didn't want to go back.. I got the title I'm about to win. So that's what I'm gonna go do."
And, with his explanations made, Lee wasted no time in re-affirming that he was coming for the win on Saturday night against Tony Ferguson.
"Tony already knows," Lee said. "It's no more time for talking. The talking is over. I let him have it in media yesterday. I let him get out his little scenarios, his little words and whatever he wanted to say. The time for talking is over. We're showing up and that's all it's gonna be. Tomorrow, he better be ready to fight, I'll tell you that. I ain't been doing none of the talking through this and I' not gonna start now. He better be ready."
Comments
comments