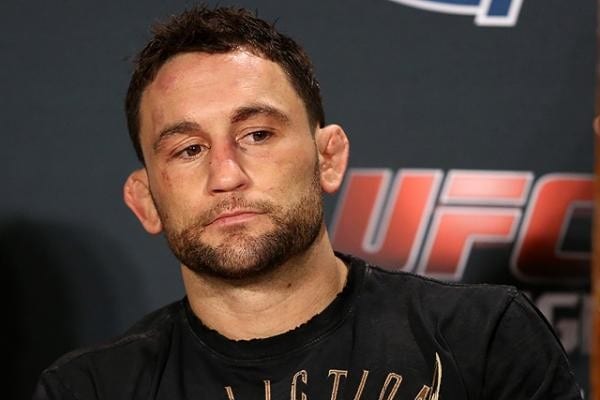 Add Frankie Edgar to the list of people unimpressed with the increasing amount of interim titles being introduced to the UFC landscape.
In light of Khabib Nurmagomedov and Tony Ferguson facing each other for an interim belt at lightweight, and Max Holloway having beaten Anthony Pettis for an interim belt down at featherweight, Edgar believes he can see a change in the current climate under the new UFC owners.
"I just think they're getting silly with these interim titles," Edgar told Ariel Helwani on MMAFighting's The MMA Hour. "It's a little too much. They're already taking Conor's 55 one away. I just don't get it."
Edgar has been forced to take note of the interim title situation, as a former lightweight champion and perennial featherweight contender, it's in his neck of the woods that title shots appear to be handed out to multiple challengers at once.
Currently a featherweight, Edgar just underwent groin surgery after defeating Jeremy Stephens at UFC 205. Hoping to return from that injury in early Summer, Edgar plans on making a renewed push for a title opportunity — even in spite of calls for him to go down in weight.
"If they offered me a title shot, I wouldn't be able to turn it down,"  Edgar said. "But I'm not gonna go down there and fight a contender fight and do that, not while I'm as close as I am, I believe still, at 145. Especially since we don't know what's gonna happen. I don't want to leave yet and sh*t gets figured out and I'm sitting here fighting in a 135-pound contender fight when I could have been fighting for a 145-pound title.
"I don't know what to expect and what's gonna happen next. I'm kind of just a participant and just seeing what [happens]."
Comments
comments