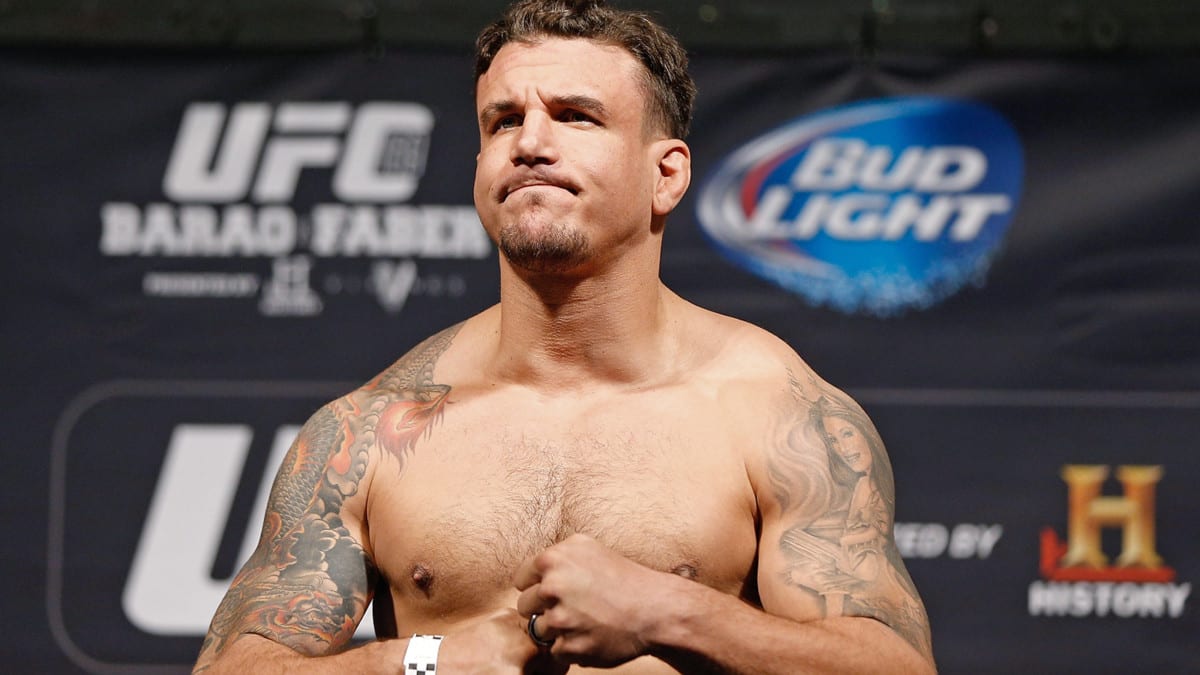 When Fedor Emelianenko flipped Frank Mir to the canvas after eating a heavy strike, Mir wasn't happy about it.
That's why, when the former UFC star and recent Bellator debutant stood up to his feet, he believes his striking began to lose any sense of technique and instead reverted to a good old fashioned brawl. Shortly thereafter, Emelianenko landed a left uppercut that dropped Mir and finished the fight — leaving Mir lamenting his moment of ill discipline.
"That kinda hurt my ego," Mir said of the Emelianenko flip, speaking on his Phone Booth Fighting podcast. "I gotta admit, it embarrassed me to get tossed through the air like that. So when we got up, I kinda went into street fighter mode. I just started throwing left hand after left hand instead of setting up my strikes and being composed, which, two years since I've competed seriously, my composure was not what it should've been. That's probably where the most ring rust came into it, is once I got into a firefight. I just got emotional instead of staying strategic.
"I lost my cool. I let my ego dictate how I fought. Before that, I'm pretty good at being very emotionless and not trying to let that enter it. But once I got thrown through the air, and it was such a highlight-reel kind of throw, my ego was very injured."
Pointing to his time away from the sport (Mir spent two years on the sidelines after failing a USADA test with his former employer), Mir wants to jump back into the cage as soon as possible so as to remove any of the aforementioned rustiness and compete back at his best level. So with Bellator informing him they'd like him back later this year, Mir's already eyeing opportunities with other promotions to get that fight time.
I would like to get a fight in with ACB before that so I can just get more time clocked under me, so I can get my timing back on for fighting," Mir said. "There's nothing like it. We can train as much as you want, but there's nothing like the real thing. I've had 40 seconds in the last two years, so I need some more time, some more rounds.
"Hopefully the next fight up, honestly, I'll probably not take someone as dangerous as Fedor, get my feet a little bit more underneath me. And then hopefully Fedor, if he goes through and has success and wins the tournament, maybe I can be his first title defense if I've strung together some wins."
–
Comments
comments