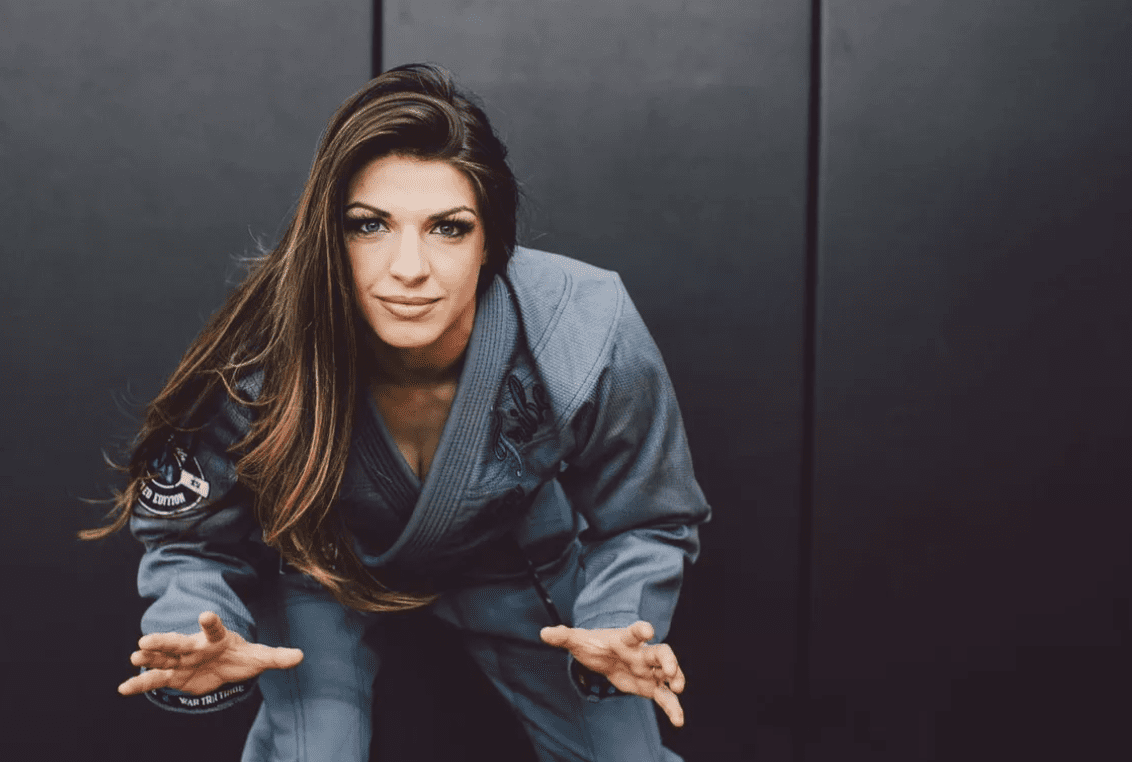 As someone being touted as a potential superstar in the UFC strawweight division, it's something of a surprise that Mackenzie Dern was "invited to leave" The MMA Lab gym where she'd been training in Arizona ahead of her recent UFC debut.
According to Dern, who was speaking at a media lunch yesterday, Coach John Crouch let her know that, following her victory at UFC 222 over Ashley Yoder, she wouldn't exactly need to break a sweat to return to the lab and train there before her next contest.
"In relation with the Lab, after my last fight, Coach [John] Crouch, he just invited me to leave the team," Dern said (via MMA Fighting). "I think really we don't have a 100-percent understanding. I think he knows his decisions more than me. I think with just the consistency, he wanted me to be there more often than what I was, but everything happens for a reason."
Essentially, it seems the disagreement came down to the amount the coach and trainee wanted to train. While Crouch seems to have wanted Dern to train regularly, Dern feels she needs to spend time away from the gym in order to maintain the drive required to be a professional athlete.
"I'm not the person that the next day I'm back in the academy," Dern said. "I like to be able to be on the beach and relax and miss to be on the mats and want to be on the mats. I don't like to feel the pressure to be on the mats."
For now, Dern has returned to Los Angeles, where she's training at various institutes before heading to Rio de Janeiro, Brazil to face Amanda Cooper at UFC 224.
So far, she's not quite yet nailed down a place where she'll call home, she does knows it won't be at The MMA Lab.
"Definitely not back to Arizona," Dern said.
Comments
comments