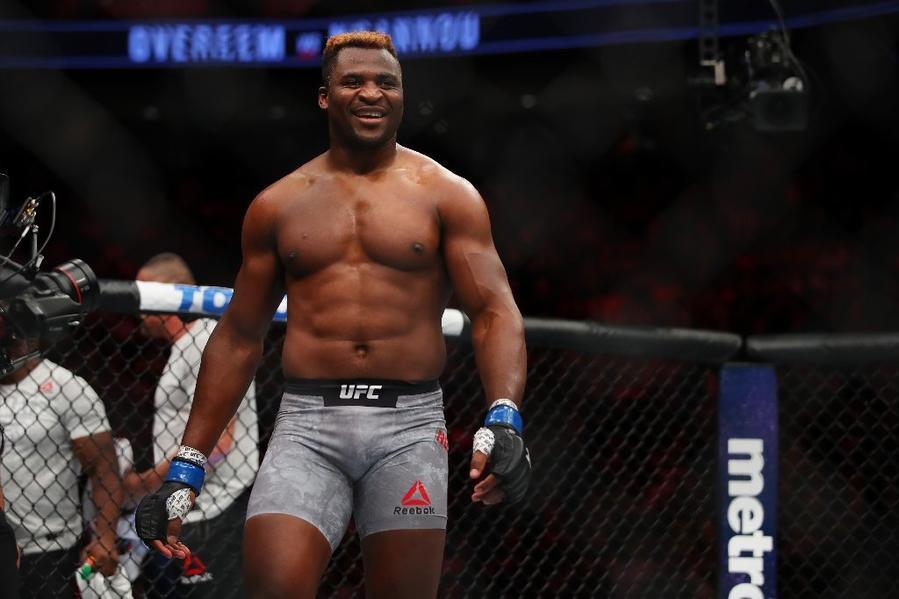 Not many would look at the prospect of fighting Stipe Miocic with a huge amount of confidence. Ahead of UFC 220, Francis Ngannou is doing just that.
The challenger is coming into January 20 with a huge amount of momentum: ten straight finishes, with no bout reaching round three. Combine that with the knockout of the year over decorated veteran Alistair Overeem, and you get the sense Ngannou is looking at his fight with Miocic as the culmination of a destined journey.
"You say [Miocic is] the champion for a reason, yes, he's the champion for a reason: He's the champion because the real champ wasn't there," Ngannou said, speaking with MMAjunkie.com. "Now the real champ is on the way, and he is not going to be the champion as long.
"Sometimes I feel like it's normal because even before my UFC debut, I always believed in myself. I always believed even before I started the sport in my life that I can do something really great. That's probably the reason that I started the sport – because I feel that when you feel something in you and something that you can't explain, you just have to do it to show people."
While it's easy to point at Ngannou's path of wreckage and suggest he could manhandle the champion (once again condemning a heavyweight title reign to a maximum of two title defences), Miocic is by no means out of his depth. The champion has carved his own path through the division, which — perhaps due to his unassuming nature — seems to be largely going unnoticed by the masses.
Not that Ngannou is fazed.
"Of course he's a good wrestler, but my little technique, plus my power, I can stop it anywhere I want, when I want," Ngannou said. "Every single thing that he will try, I will stop it. I will put my trap everywhere, so he might bring himself in the trap, and I will just close the trap.
"I'm not just looking to beat Stipe and be the champion and be complete. No, I'm looking forward to doing something really [special]. I don't know what, but maybe something that someone has never done."
Comments
comments