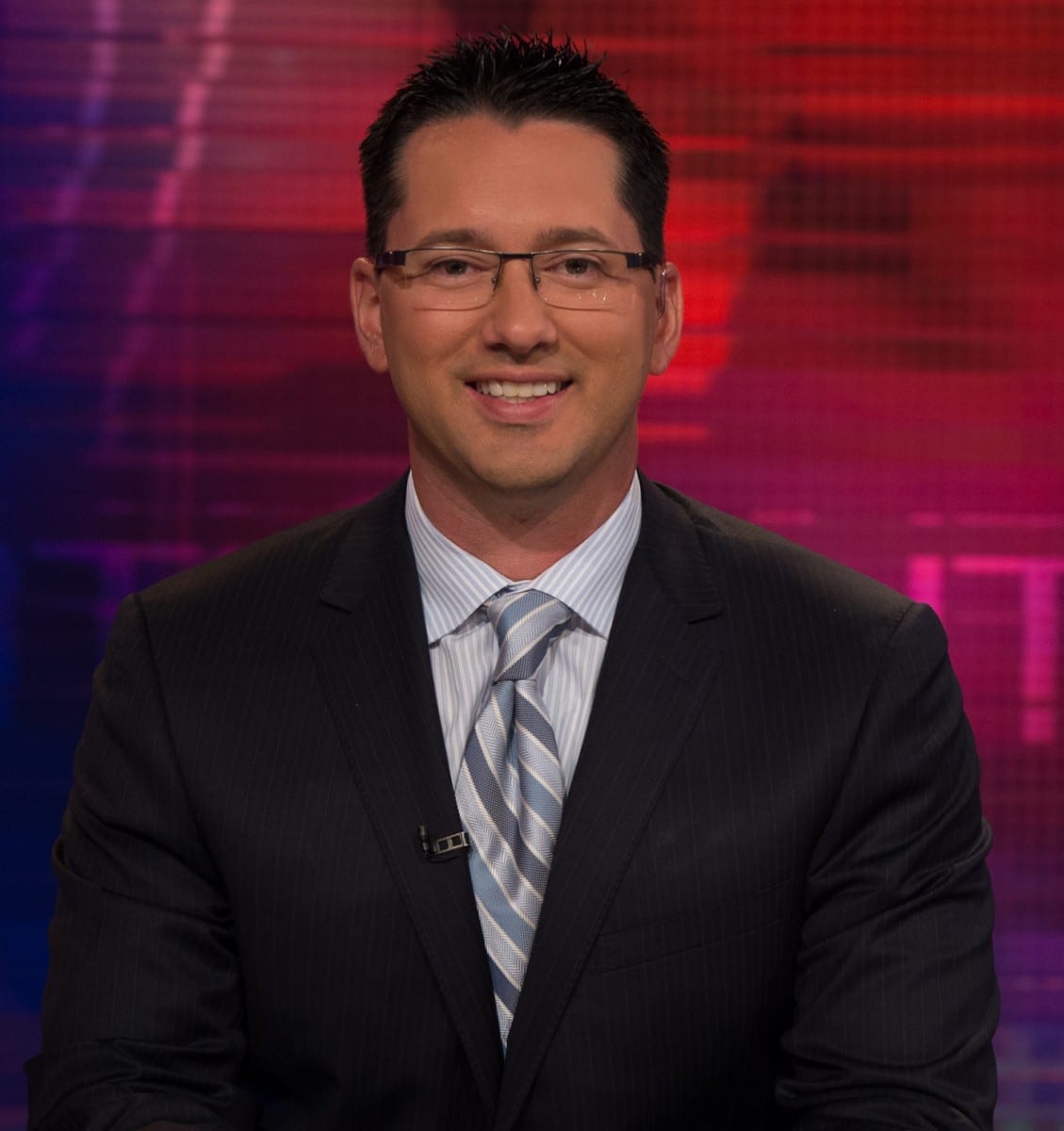 It appears as if Mike Goldberg's replacement has arrived.
Todd Grisham, former ESPN SportsCenter anchor and wrestling personality, has been revealed as a new announcer for the UFC.
Last month, when news of Goldberg's leaving the promotion had been revealed, UFC President Dana White mentioned he was looking at creating a "dream team" of commentary.
"This has been my dream to assemble this dream team of commentating and I've wanted this guy for years and I'm working on it and it's going to happen," White said, speaking with the media.
White neglected to go into Goldberg's leaving, and instead stating it was up to his former commentator if details wanted to be released to the media. Goldberg had been with the UFC for twenty years.
In the wake of that news, there had been speculation and rumours that Goldberg's replacement would be controversial television presenter Jim Rome, but that news now appears to be unfounded. That being said, it's at present unclear whether or not Grisham is the new addition White was describing. In a pre-UFC 207 media scrum, White said that it would be July at the earliest before we saw the vision he mentioned.
Grisham will be make his commentary debut at the UFC's next event in Phoenix, which is headlined by Yair Rodriguez and MMA legend BJ Penn. His announcing partner is unknown, but it won't be long time UFC employee Joe Rogan, who last year signed a new contract that meant he had less obligations.
The news that Grisham had signed with the UFC was first revealed when he announced a change to his Twitter handle and bio, before being confirmed by his former ESPN colleague, Brett Okamoto.
Just changed my twitter handle to @GrishamMMA. 2017 is going to be a great year!

— Todd Grisham (@GrishamMMA) January 3, 2017
Congrats to my good friend @GrishamMMA, who will be making his debut on the desk with UFC next week in Phoenix. Excited for you, pal.

— Brett Okamoto (@bokamotoESPN) January 3, 2017
Grisham made his name as a part of the World Wrestling Entertainment, joing them in 2004 and spending a further seven years announcing with them, before eventually moving to ESPN in 2011 and becoming the host of SportsCenter.
He has also had experience covering mixed martial arts, having replaced Jon Anik as the host of MMALive (an ESPN segment that focused on mixed martial arts), also in 2011. He has also covered various events for Glory Kickboxing, some of which were shown on UFC Fight Pass.
Comments
comments