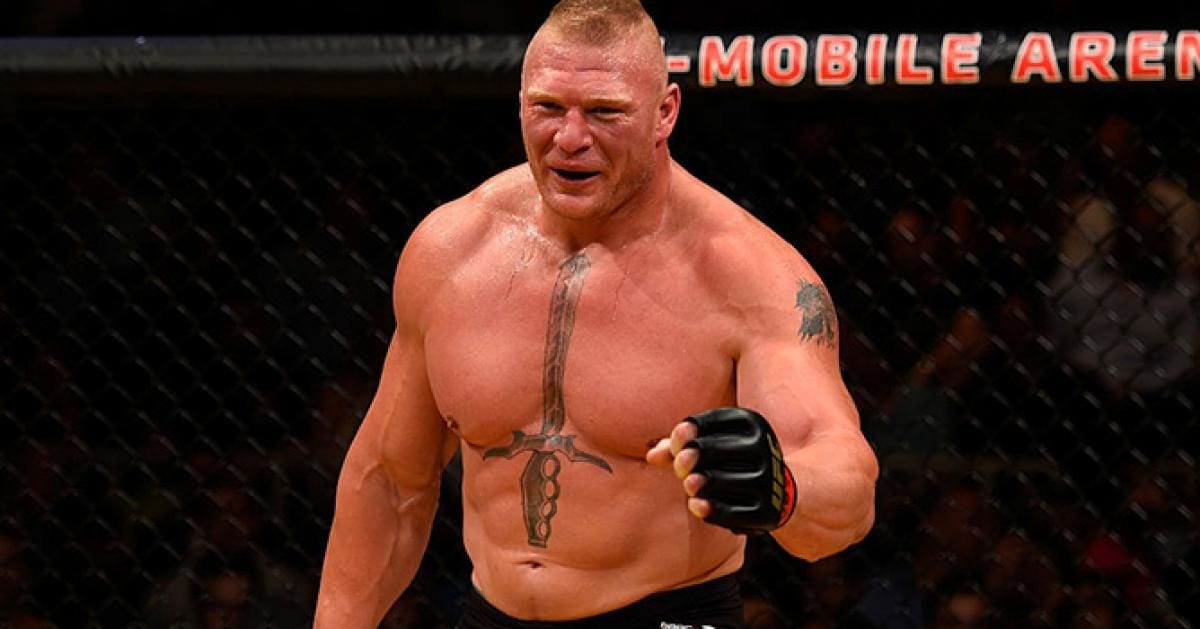 Brock Lesnar has been suspended by USADA, the UFC's anti-doping partner, for one year after failing multiple drug tests before his return bout at UFC 200.
The decision is in line with the NSAC's recent decision to suspend the former UFC heavyweight champion for a year.
"Lesnar, 39, tested positive for clomiphene and its metabolite, 4-hydroxyclomiphene, following an out-of-competition urine test conducted on June 28, 2016, and an in-competition urine test conducted on July 9, 2016, at UFC 200 in Las Vegas, Nev. Clomiphene is a prohibited substance in the category of Hormone and Metabolic Modulators and is prohibited at all times under the UFC Anti-Doping Policy, which has adopted the WADA Prohibited List," USADA officials said in a statement.
 "Lesnar's one-year period of ineligibility began on July 15, 2016, the date on which he was provisionally suspended by USADA, and is identical in length to the sanction imposed by the Nevada State Athletic Commission (NSAC) on December 15, 2016. In addition, the NSAC overturned Lesnar's victory at UFC 200 to a no-contest."
The decision is retroactive to Lesnar's failed test on July 15, 2016, meaning he would be eligible — should he so decide — to return to the sport on the same date this year.
The ramifications of Lesnar's failed test are still being felt, with his UFC 200 opponent Mark Hunt still furious that he faced a man many suspected to be on steroids, who then went on to fail multiple tests.
Comments
comments