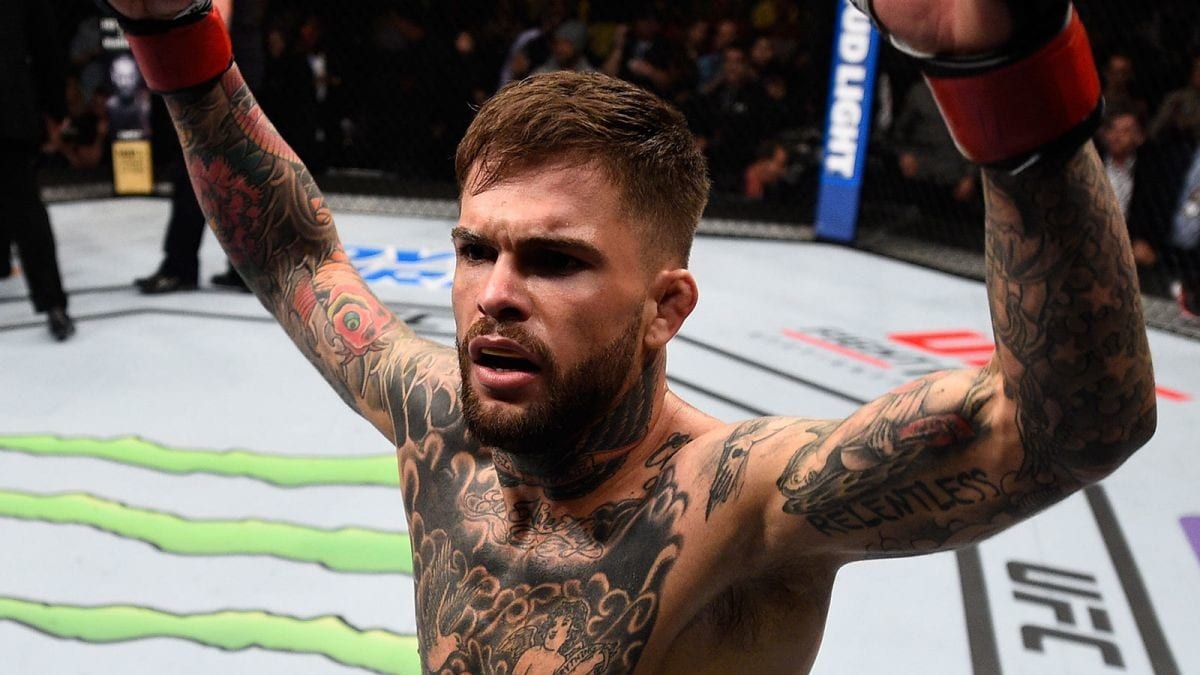 In the lead up to UFC 207, where Cody Garbrandt put in the performance of his career to take the UFC bantamweight title from Dominick Cruz, the two men in the main event were involved in an embittered back and forth.
"Going into that fight we had all kinds of altercations in camp between some of Dominick's team and our team," Buchholz said, speaking to Brian Stann on his SiriusXM show. "And there were little street fighting situations between us and when I saw the big shift, where I really was confident in Cody's mentality, that Cody was in his head was when Dominick said 'that's the kind of energy Cody's putting off, I need to match that energy.' I was like, 'hey home boy you're not gonna match that energy'."
But why no worry? Well, Buchholz believes Garbrandt's past means he won't be finding anyone able to psyche him out during his UFC career.
"This guy's from the streets of Uhrichsville, Ohio," Buchholz said. "This guy has been stabbed, he's had teeth in his knuckles, as a teenager he's had to fight grown ass men. That's a Mike Tyson mentality that Cody has. Mentally, he lives off that stuff. He gets hyped up. He's like, 'Oh you're talking shit? You talking crap about my friends? Let's meet behind the school at the flagpole. You bring your friends, I'll bring mine. It's a fight.' He loves that kind of stuff. It's gonna be tough for somebody to get in Cody's head. His mentality couldn't have been better."
While Garbrandt's performance obviously has fans and pundits alike amazed with his ability, many were surprised by his recent decision to call out UFC featherweight champion Jose Aldo and UFC lightweight champion Conor McGregor. After all, most suggested, a rematch with Cruz or a fight with number one contender (and former teammate) T.J. Dillashaw seem more apt.
For Buchholz, he doesn't know what's next. All he knows is Garbrandt should be the one deciding.
"I don't know if that's next because Cody has called out Aldo and McGregor and he's in that area," Buchholz said. "He has the spotlight on him right now and he decides who he fights. He's the champion of the world. He beat the linear champion Dominick Cruz definitively, took the belt, and he's gonna make the rules and fight who he wants to fight which is the biggest money fight."
Comments
comments