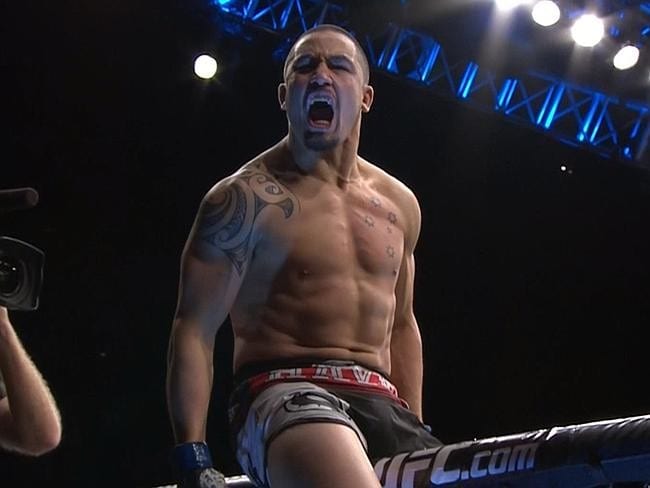 After a fairly slow night of fights with a couple of decisions, Robert Whittaker sent the Melbourne crowd home happy after an absolute stormer of a one round back and forth slug-fest.
Derek Brunson came out swinging and had the New Zealander on the back foot early on, but Whittaker managed to use Brunson's eagerness against him and land a huge left hand.
Brunson's legs buckled, and from then on Whittaker managed to take control and get the victory.
Whittaker tags Brunson on the chase!!!! #UFCMelbourne https://t.co/o8Bt6eJckW

— #UFC208 (@ufc) November 27, 2016
"Me and my coaches got together, and had a solid game plan," Whittaker said post-fight. "We knew he was going to come out tough, but no idea he was going to come out that hard.
"He hits hard, very hard — his other opponents will testify to that. But I hit hard too; I hit just as fast, just as hard. If you come at me with holes in your game, I'm gonna take it from you."
Whittaker, at just 25, represents one of the best talents in the middleweight division. He currently rides a six fight win streak, with victories over Rafael Natal, Uriah Hall and Brad Tavares. As such, he feels he's ready to take the next step in his career.
"I've been in the top 10 for a while now, I've tried to demonstrate my ability every time I step in here, and I'm ready for the top five contenders. I'm ready for my shot."
Comments
comments