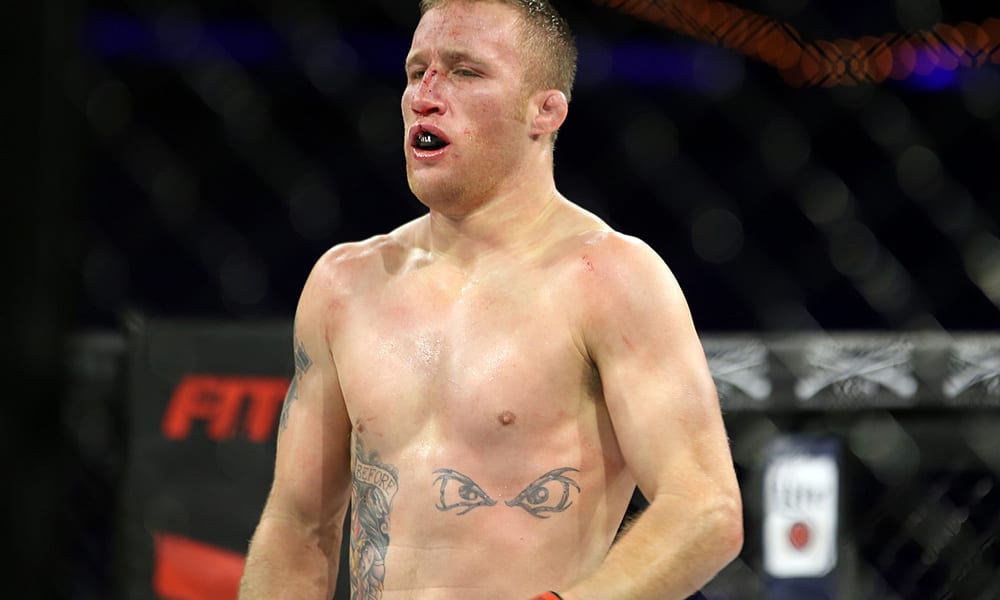 Justin Gaethje hasn't been in the cage since an August KO of James Vick and the delay in arranging a new fight for him is a source of great consternation.
"I'm f***ing pissed, man," Gaethje said to ESPN of his spell of inactivity. "I'm pissed about a lot of things. I've been involved in Fight of the Year the last two years, and that's all f***ing cool and it sounds good to fans, but I don't get a damn thing for that."
Gaethje has earmarked himself as one of the lightweight division's most fan-friendly brawlers in his wins against Vick and Michael Johnson, as well as defeats against Dustin Poirier and Eddie Alvarez, two of which was elevated to Fight of the Year status.
"It's bulls**t. NFL players get bonuses for sacks, completions, rushing yards, whatever. I go out and put it on the line like I do, and I pretty much get s**t on."
With that off his chest, Gaethje says he would happily accept bouts with Al Iaquinta (his original opponent before James Vick stepped in) or Edson Barboza, both of which are fights which could potentially elevate his status in the UFC 155-pound rankings.
"Barboza is up there," Gaethje elaborated. "He's a scary fight, but I like being scared. And that's a fight that me, as a fan, would want to see. I know how much fans would love something like that. So I'll go out there and try to finish that dude with leg kicks.
"I'm trying to create a legacy, and you don't create a legacy by bitching. I'll fight the next in line. Whoever they send me a contract for, I'll fight him. If I have to go out and f**k up Barboza, I'll do it," he said.
"And one day, I'm either going to make Al quit or he's going to have to fight me. That motherf***er has to fight me at some point."
Comments
comments