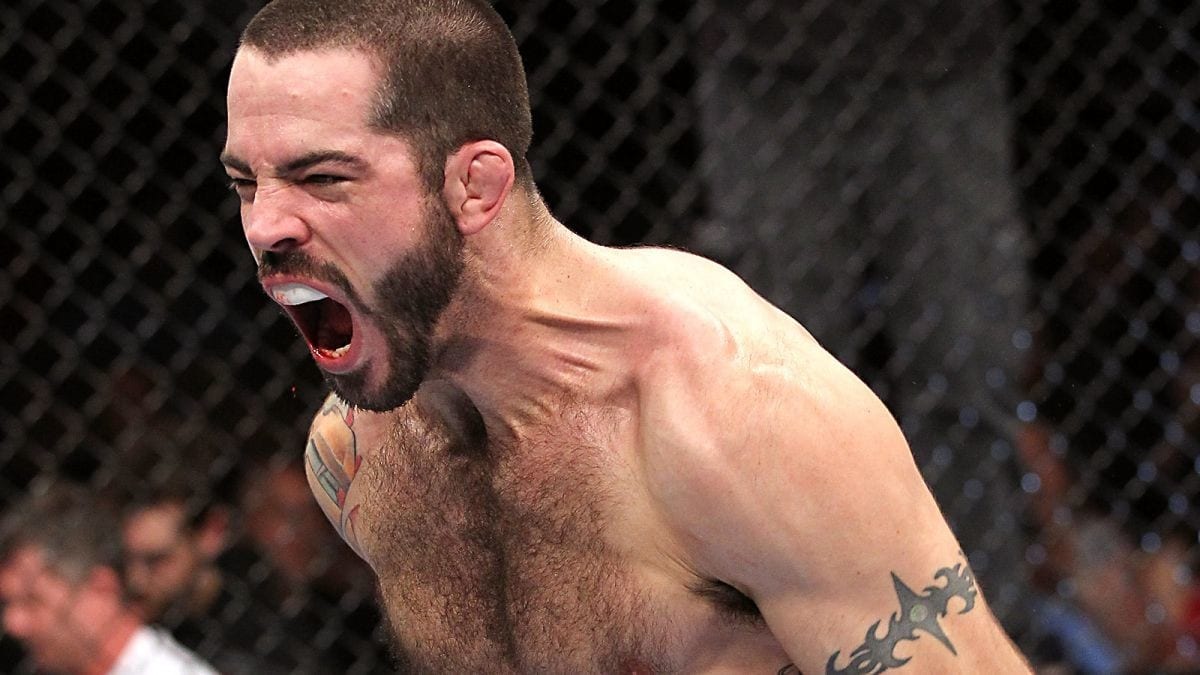 Just a few years ago Matt Brown was on the cusp of a title shot in the UFC's welterweight division. He had won seven straight fights in the octagon, earning himself a title eliminator bout against Robbie Lawler. A win would have meant that Brown would have embarked on one of the most unlikely runs to a title shot in UFC history.
It wasn't to be. Brown missed weight for the Lawler fight and dropped a unanimous decision, his first loss in eight bouts. He is 1-4 since.
More recently, Brown was last seen in the cage at UFC 206 on December 10th last year where he lost by vicious third round headkick knockout to Donald Cerrone. In an interview with ESPN's 5 Rounds podcast, Brown said that the fire that used to burn in him ahead of a fight seems to have been tempered and suggests that he may have "peaked" in his career.
"I hate to sound like I'm making excuses, but these last few fights I've went in with no real hunger in my heart", Brown said. "Last fight, I remember being in the back warming up and I said to myself, 'Man, I'd rather go back to the hotel and chill. I don't even feel like being here.'"
Brown maintained his 'game face' with Cerrone throughout the first two rounds but began the third by accepting a handshake and a hug from his opponent. Cerrone seemed emboldened by the gesture, while Brown seemed diminished. Gone, for a split second at least, was Brown's aura of being a take-no-prisoners slugger and it was replaced with the figure of a man who was running through the motions.
44 seconds later he was lying unconscious on the canvas.
"And I guess that third round, that's what happened. I relaxed even more. A lot of people are talking about, 'He shouldn't have shook hands or gave him that hug.' I look back on it myself and say, 'I never would have done that a few years ago. I never would have hugged a guy. If a guy came up to hug me, I'd punch him in the face for it."
Brown recently turned 36 years old in a sport which is predominantly the playground of men his junior and this has led him to question if his best days have passed him by.
"What it really comes down to in the end is I look at myself and wonder, 'Have I peaked out?", Brown asks himself. "Have I gotten as far as I could possibly get? I'm not going to go in to a fight just to fight and I'm not going to go in just for money.
"I've gotten up to No. 5 in the world and I've fought former titleholders. I've performed well against the best in the world. If I've peaked out, that means it's time to stop."
Brown, who is currently filming the new series of The Ultimate Fighter as part of TJ Dillashaw's coaching staff, has convinced himself to take an extended break from mixed martial arts and while he says the right offer could probably tempt him back sooner rather than later, he says he doesn't want to fight with a lack of motivation again.
"I don't want to be that guy. I think we're so narrow-minded and tunnel-visioned for so long. So enveloped in this one world, one goal, one focus — how do you step away from that? How do you transition to something else when you don't see anything else for years and years?
"I fit in with this small group of savages, beating each other up for money. That's where I feel like I belong. That's where I want to stay. But if it's risking my health, that's another thing."
Comments
comments