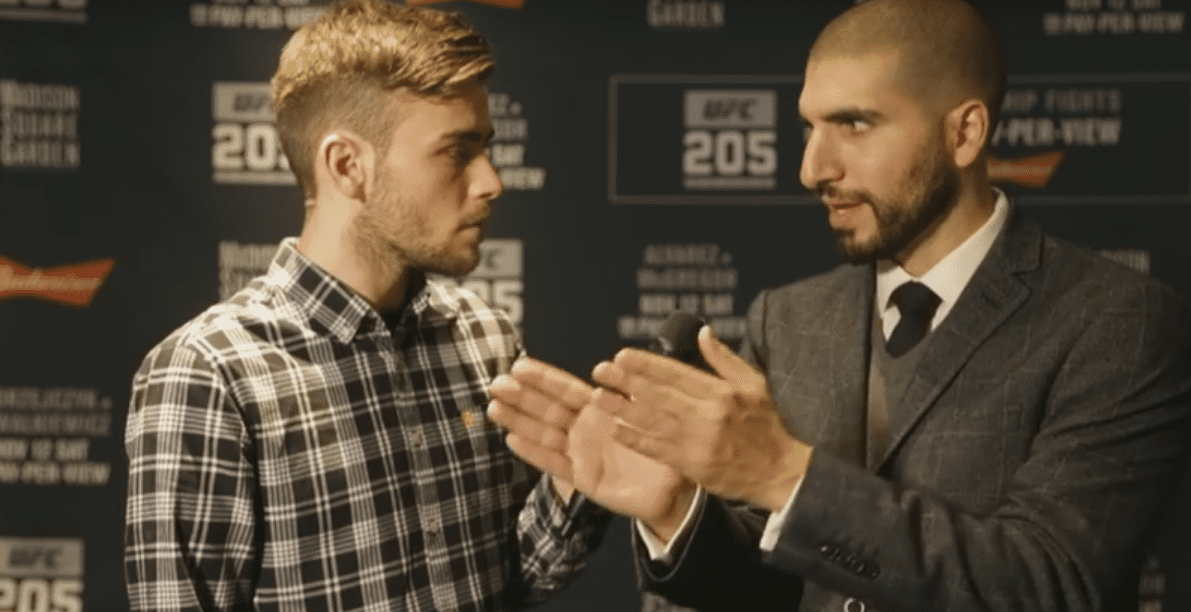 Ariel Helwani is unanimously and deservedly regarded as one of (if not) the best journalists in mixed martial arts. Having covered the sport for over a decade, when the reporter shares his opinion, it tends to hold some weight.
As a New York local (albeit Canadian export), Helwani would be able to analyse better than most the feeling UFC 205 is bringing to the Big Apple, and what the energy around the biggest event in MMA history is like.
"At the end of the day, I think people are excited about potentially seeing history," Helwani said, speaking with TheMacLife. "I think they're excited about the fact that Conor, in the span of 12 months, is going to fight four times. That's why I feel like this talk of him dropping one of the belts is ludicrous.
"He is more active as a duel champion than most singular champions are. If he defends the feather or lightweight belt twice next year, that's just as active as any other champion."
It's that activity, Helwani says, that makes him unsure as to why people seem eager to strip McGregor of a belt before he's even raised a second above his head.
"I don't understand why he has to drop one of the belts, and when you have the biggest draw and you can 'clone' him, and put him in two different divisions, why wouldn't you do that?" Helwani said. "Now you have the biggest draw in two weight classes. So to me it makes perfect business sense to push him in this direction. If he wins, keep him champion of both weight classes. Why wouldn't you?"
UFC 205 takes place this Saturday at Madison Square Garden. Stay tuned to TheMacLife.com for more exclusive content leading up to the event.
Comments
comments