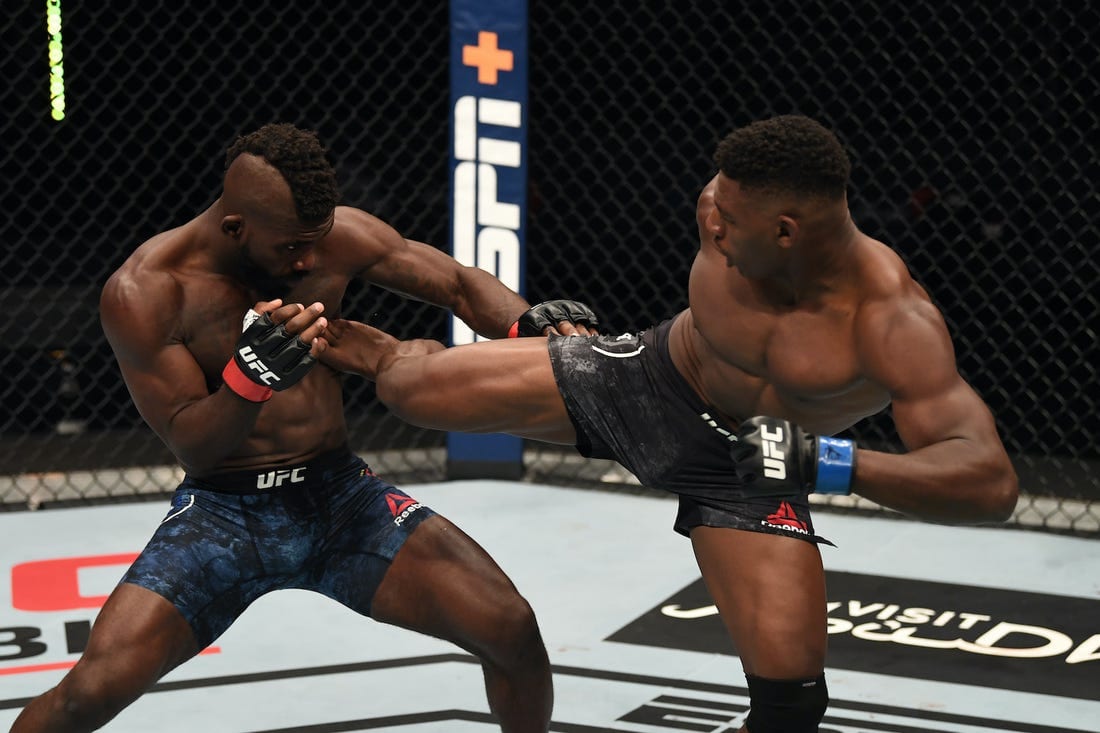 It's been quite a few days for Joaquin Buckley.
Entering into his bout on 'Fight Island' with Impa Kasanganay, Buckley sported a 0-1 record and was thought of by most as just another fighter attempting to make his name on the big stage. Well, that he did.
His stunning spinning back-kick KO of Kasanganay earned him a $50,000 performance bonus as well as universal acclaim from fight fans across the globe as footage of his stunning technique went viral. Hell, even Kanye West got in on the act.
One man though who isn't so impressed is James Krause, the UFC veteran who hails from the same area as Buckley — and while he was impressed with the knockout, he says is less enthused about Buckley the person.
"The dude's a clown, man," Krause told the media, including The Mac Life, in Abu Dhabi following his win against Claudio Silva last Saturday.
Listen, this dude — people just know him from his viral video, for his viral knockout," he said via MMA Junkie. "(It was a) beautiful knockout. I'm not going to rag on that. The dude's a (expletive)box. He's from my neck of the woods and all he does is sit on social media and talk (expletive) all day. He called me to come train and I told him to get (expletive). I don't want that type of culture in my gym, I don't need that type of culture. No. He took offense to it, and it is what it is. And he can get it, too."
Krause's win against Silva now puts the welterweight on a five-fight win streak — and given his reputation for taking on short notice fights in numerous weight classes, he says that he would be more than willing to move back up to middleweight to take on Buckley.
"I'll go back up to middleweight and whoop his ass," Krause said. "I don't give a sh*t. Normally I need only 24 hours to go up to middleweight. He can get it, though. We can figure this out no problem. I know he's got a fight set, but I'll go back up middleweight for that. No problem. Easy work."
Comments
comments