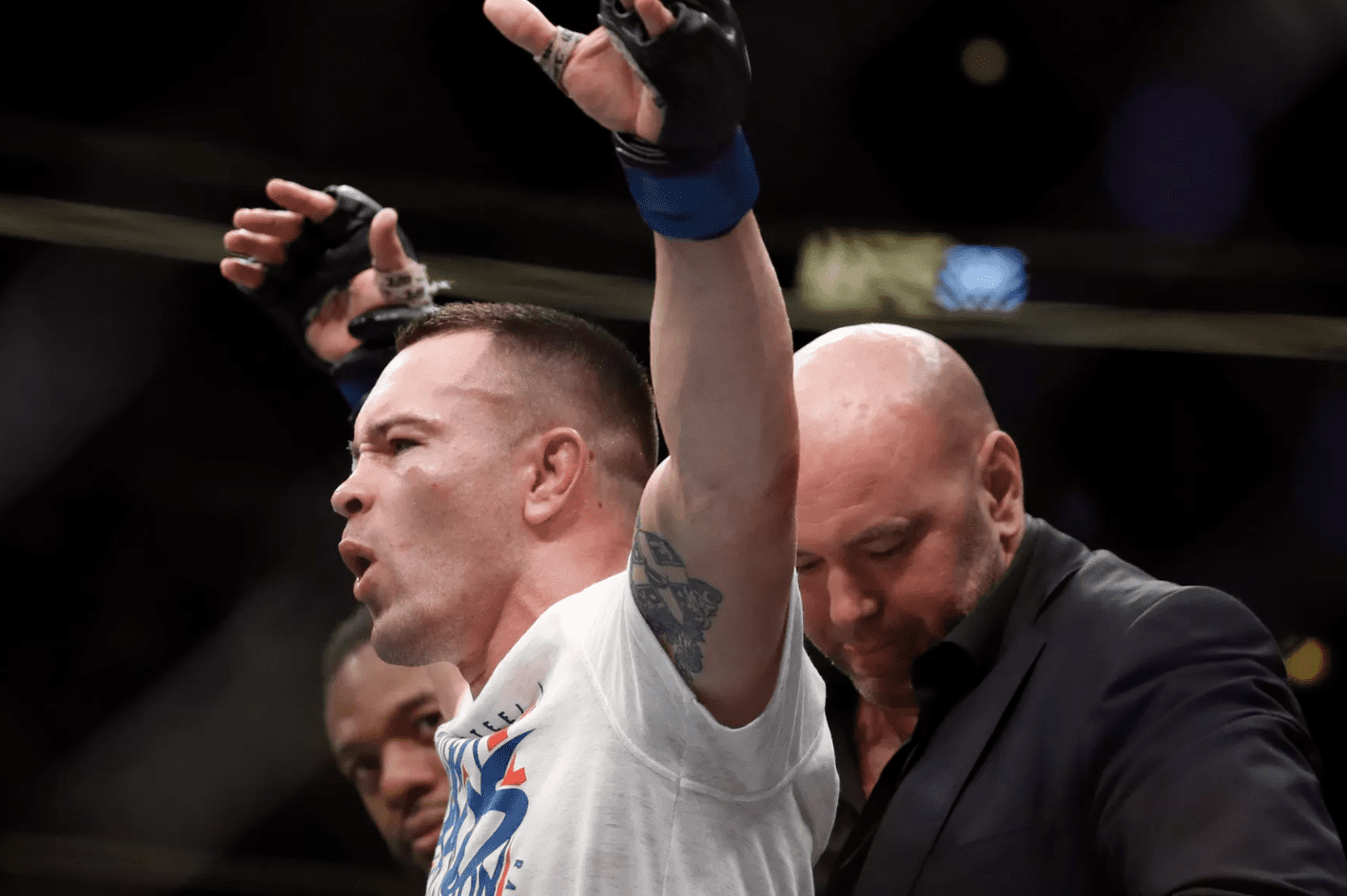 Dana White has refused to be drawn into a debate as to recent comments made by Colby Covington which were subsequently decried as being racist by several black members of the UFC roster.
Following Covington's win against Tyron Woodley last weekend, he took part in a verbal exchange with welterweight champion Kamaru Usman on the ESPN broadcast where he appeared to take aim at his Nigerian heritage.
"Who did you get a call from? Did you get a call from, freaking, your little tribe? Did they give you some smoke signals for you?" Covington said. "You're a joke, Marty Fakenewsman!"
Furthermore, Covington had also undertaken a scorched earth policy in his rivalry with Woodley, calling him a "terrorist" and alleging that he "hates America" due to Woodley's stance of support for the Black Lives Matter movement.
However, Dana White — who is a staunch supporter of Donald Trump and recently appeared at the Republican National Convention — doesn't see a problem with these statements.
"These guys all have their own causes, things, they're own beliefs," he said Thursday at a media event in Abu Dhabi ahead of UFC 253. "We don't muzzle anybody here. We let everybody speak their mind. I don't know what he said that was racist. I don't know if I heard anything racist that he said."
Speaking with MMA Fighting, Leon Edwards said that he as amazed that Covington has escaped any form of sanction for his statement.
"That's what got me," Edwards said "The UFC has said nothing about it. ESPN has said nothing about it. Letting it flow like it's a normal thing to f**king say and do and it's not. Your tribe and smoke signals and blah, blah, blah, and he's calling Woodley a terrorist because of Black Lives Matter. All these statements he's making is racist. There's no other way to go around it.
"If it was the other way around, if a Black athlete was saying to a white athlete in that regards, people would report it straight away. I find it very weird that no one is stepping up and no one is saying anything. UFC isn't saying anything about it. ESPN is allowing it to carry on."
Comments
comments