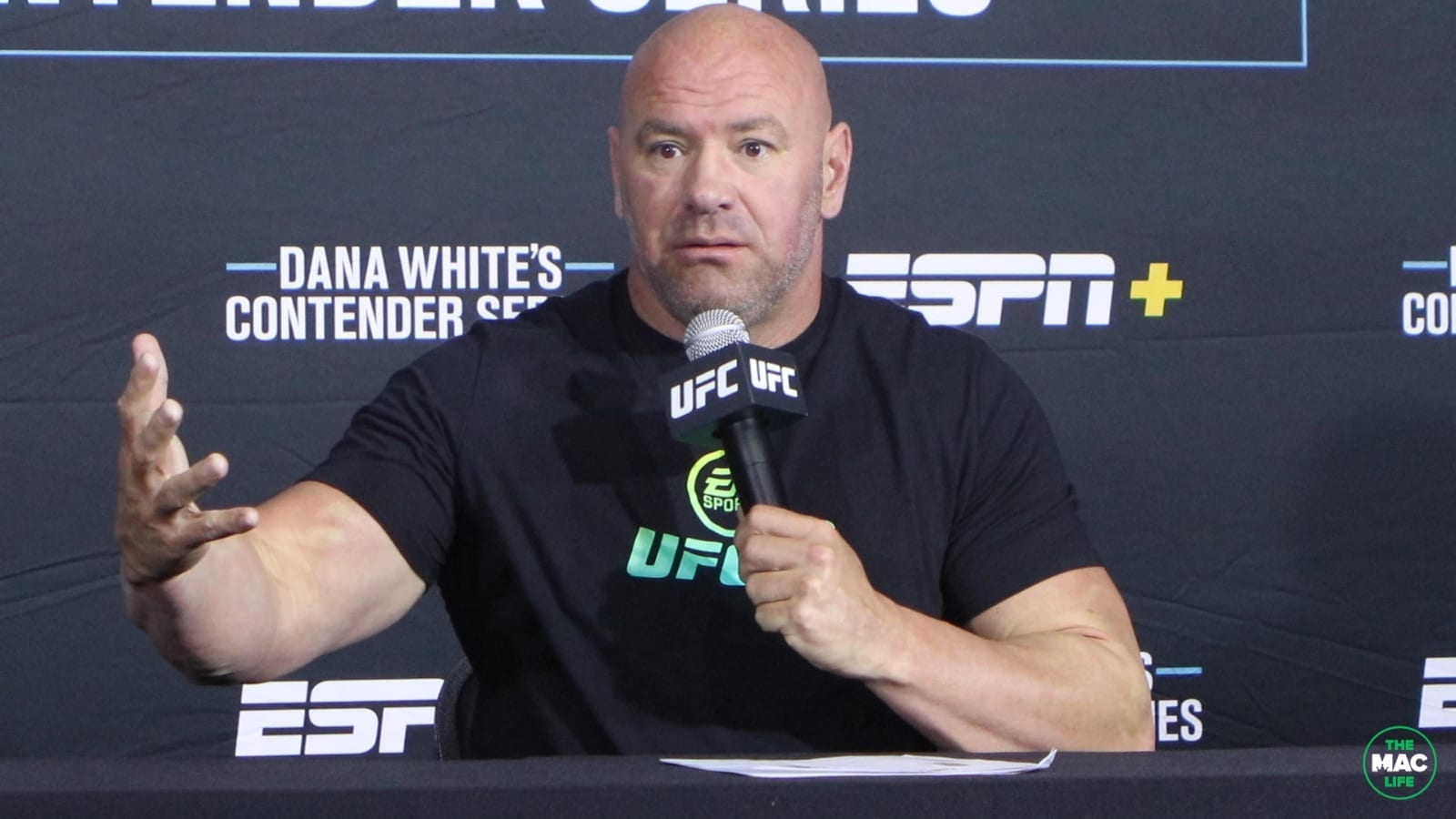 This weekend combat sports fans will have a choice of options.
On one hand, they have the UFC middleweight title between two undefeated stars Israel Adesanya and Paulo Costa. On the other, a Showtime boxing event that stars the Charlo twins, Jermall vs. Sergiy Derevyanchenko and Jermell vs. Jeison Rosario.
If UFC president Dana White is to believed, it could be the first of many clashes he sees with Showtime Boxing — although not necessarily involving mixed martial arts.
White has long touted a move into boxing, even coining the phrase Zuffa Boxing and claiming he had hired someone to help establish a way into the sport as the UFC honcho saw a gap in the market. While those plans appeared to be shelved when the coronavirus pandemic hit, White suddenly revealed to BT Sports earlier this week that he'd recently seen an opportunity and his motivation to get things moving in pugilism was back.
""The world of boxing hasn't been able to do what I've been able to do [in MMA] over the last 20 years," White said. "If they can't do things when the world is normal, you can't expect them to do things when the world is crazy. I peeked under the hood a lot there for the last year. Looked at different things and I said, 'I don't know man, I don't know if this is fixable'.
"Funny enough, since the pandemic I've been looking at other options too. And we'll probably have something to announce here soon. Yeah [It's in boxing]. When it's time, I'll let you know, I'm not ready yet. But in the next couple of weeks."
As far as this weekend's pay-per-view? It would seem White, who spoke to The Athletic about the clash, is fairly confident about his chances going against the Charlo twins.
"I don't wanna comment," he said. "That's like the toughest kid in school picking on the biggest nerd. My daughter is 14 and her Instagram account is private and she gets more views than Showtime Boxing does."
Comments
comments