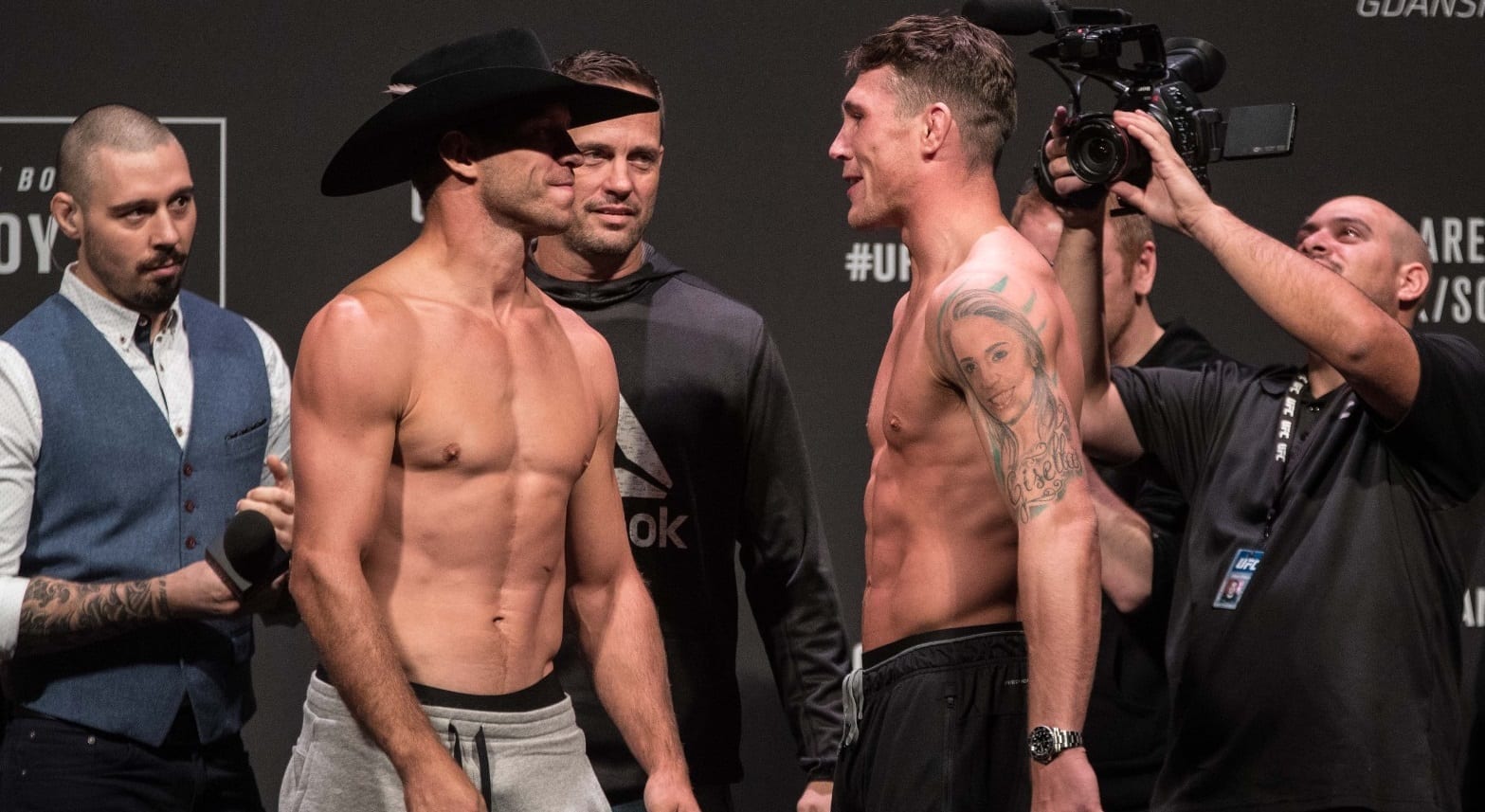 When Donald Cerrone met Darren Till in Poland last year, he did so knowing there was something of a risk in doing so. At the time, Till was a fairly unknown welterweight, while Cerrone — even on the back of two losses — was a hugely popular and well respected veteran.
In the end, the risk didn't work out. Cerrone was handily dismantled by the up and coming Till, stunning viewers and putting Cerrone onto the worst streak of his storied career. While he's keen to not make any excuses, one gets the feeling Cerrone's mind wasn't quite right when he met the Scouser in the cage.
"I'm not sitting here and making excuses," Cerrone said, speaking to MMAJunkie ahead of this weekend. "I'm not a guy to ever make excuses. The [Jorge] Masvidal fight — got me. Robbie [Lawler] was a super close fight, but the Darren Till fight I was like, 'Who is this dude?' I was filming a movie, didn't pay the kid no mind. Turns out he's a real bad motherfucker. And hits really hard.
"[Someone was] asking me about him and how I could break him down, I said, 'well, the 13 and a half seconds it took him to whip my ass, I didn't really have much time to assess the kid'."
This weekend, 'Cowboy' is set to return for the first time since that loss, meeting Yancy Medeiros in the main event of UFC Austin, and he is intent on turning the current bad run around.
"This is a must win for me just because I'm sick and tired of fucking losing, man," Cerrone said. "It has nothing to do with setting some record or getting back on track or proving anybody wrong. Just it's fucking time. Let's go. Give a shit about keeping my job, or give a shit about making a statement to the guys in the upper weightclass. Let's go Cowboy. It's time to fucking pony up, bitch. That's what this is about. It's about me."
Comments
comments