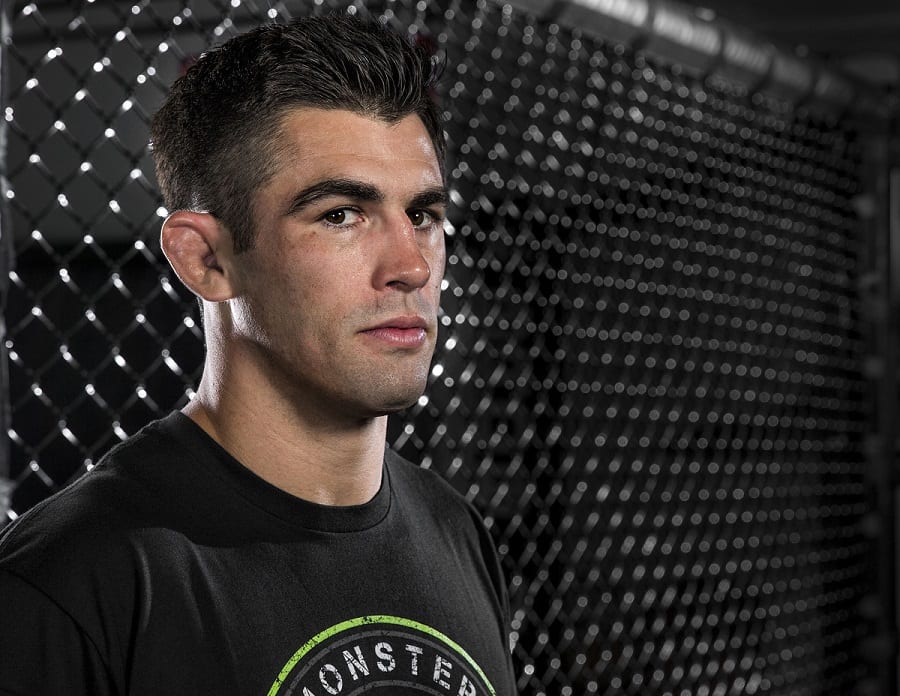 It is one of the most storied rivalries in all of mixed martial arts but now that Urijah Faber prepares to make that walk one last time on Saturday evening in Sacramento one last time, Dominick Cruz appears to have buried the hatchet.
Cruz and Faber have met each other three times in the cage across the course of their careers, with Faber becoming the first and only man to defeat Cruz in their first meeting. Cruz won the two subsequent meetings between the pair, the most recent of which was in June of this year.
Faber will hang up his gloves after his bout with Brad Pickett at UFC on Fox 22 on Saturday and going somewhat against type, Cruz has wished his rival well for his life after fighting.
Speaking to the MMA Hour, Cruz said: "I think it's a good thing for him. Honestly, he's going to be a great manager. He's already a great manager. He's been a great manager to these guys for how long? Dressing them out in Torque. He's been making money on his team since this thing started while he fought, so finally he's going to get out of the fight game and just make money wholly on these fighters that he promotes.
"Right now, Cody is the guys that he's promoting. He's making the most money off Cody. He's dressing him out in Torque. He's got Cody wearing Urijah Faber shirts everywhere he goes, and so it's a genius move on his part because he's leaving the sport, he's still making prize money, but then he's still managing fighters, so he gets a cut of their purse because he's got stock in the management company that manages all of these fighters in a lump sum, including himself.
"So it's just smart for him. He's a businessman. That's what he does. He's almost a promoter, but he just was fighting so he couldn't quite do it. If he could run his own show, he would. I think this is a good move for him."
While Faber was an active fighter and a rival, Cruz was frequently quick to criticise his rival but there is something about spending nearly an hour in a cage with another human being that goes a lot way to squashing beefs.
"I'm appreciative for Urijah Faber. I'm appreciative for the rivalry. I'm appreciative for the fights that I have with that man. I'm going to look back in time and be glad that we fought like we did and said the things that we did about each other, and I'm happy for his future. And that whole thing with me and him is completely buried. Like, I couldn't be happier that chapter of my life is done, and I wish him nothing but the best."
Comments
comments