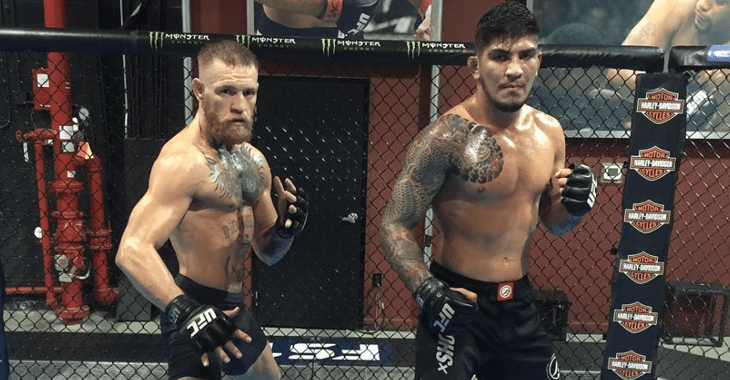 When Jon Jones defeated Dan Henderson at Submission Underground II and announce his intention to return for the next event, he probably didn't anticipate the long list of public challengers that has emerged over the past couple of days.
Various members of the mixed martial arts community (Frank Mir, Luke Rockhold, and Jake Shields to name a few) have taken to social media to challenge the former light heavyweight champion and pound-for-pound great — something Jones himself noticed.
Man, such a big target on my back. Got all these black belts out to get me. Who's tapping next #SUG3

— Jon Bones Jones (@JonnyBones) December 19, 2016
But it's not just men from the world of mixed martial arts to have been intrigued by the contest.
Jiu-jitsu star (and Conor McGregor training partner) Dillon Danis saw the former champions trail into competitive grappling, and immediately knew he'd be interested in a potential contest with someone considered the best in the world.
And, quite frankly, it could be a canny play by the jiu-jitsu star.
With a move into MMA clearly on the cards and discussed frequently by fans, a grappling match with an established MMA star could offer Danis the best of both worlds. Testing himself against the ability of Jones would enable him to show how he could potentially fare in the world of the Octagon.
@JonnyBones beg me.

— Pablo (@dillondanis) December 19, 2016
However, while he respects Jones' ability in the world of MMA, if they met in a sheer grappling competition, Danis doesn't fancy Jones chances — particularly judging on Jones display at Submission Underground II.
"He wants to step into my realm, but he doesn't understand," Danis said. "I would play with him. My jiu-jitsu is a different level. Let's be honest, Dan [Henderson] is about 45-years old and has two submissions out of 47 fights, but [Jones' performance] was OK, I guess."
The entire idea of Danis and Jones grew traction after Danis responded to a Jones tweet, and an online poll was conducted to see fan interest.
But at the end of the day, if Jones wants to face Danis, a real jiu-jitsu champion, in the Submission Underground cage, he'll have to do more than just wait for the cross-sport bout to drop in his lap.
"He'll need to beg me. I don't show up for just anybody," Danis said.
Comments
comments