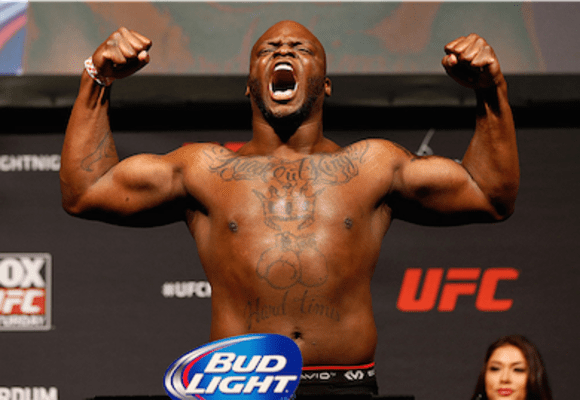 Derrick Lewis says he is currently dealing with a medical issue that could have severe consequences.
The popular UFC heavyweight defeated Ilir Latifi at last Saturday's UFC 248, and in doing so showed off new tricks in his arsenal that some attested to Lewis' improved health.
Apparently, that's not the case.
Speaking on the Ariel Helwani Show, Lewis revealed that — while he's usually one for jokes — there's something going on in his personal life that's very serious.
"My coach wants me to get something checked out that came up in my medicals and stuff like that, that's been hindering my training," Lewis said. "I'm really supposed to be keeping it on the downlow. I gotta get it checked out. The UFC doctors know what it is and the doctor's here in Houston know what it is as well. It's just something that's been going on that I've got to get addressed."
While Lewis wouldn't go into details about the situation, he drove home the importance of what he could be facing ahead.
"Oh yeah. It's really like life or death situation serious," Lewis said. "I'm dead serious. I'm dead serious. It's something that happens to a lot of athletes. It doesn't matter if you're healthy or not. It's something that could happen to you at the drop of a hat. That's all I can say.
"The doctor actually had told me that he thinks I shouldn't have took this last fight. That's what he said. They said that with the situation like this, he don't think I should fight. So I got a second opinion from the UFC doctors and they read it over and checked everything out and they said that it shouldn't be a problem."
Comments
comments