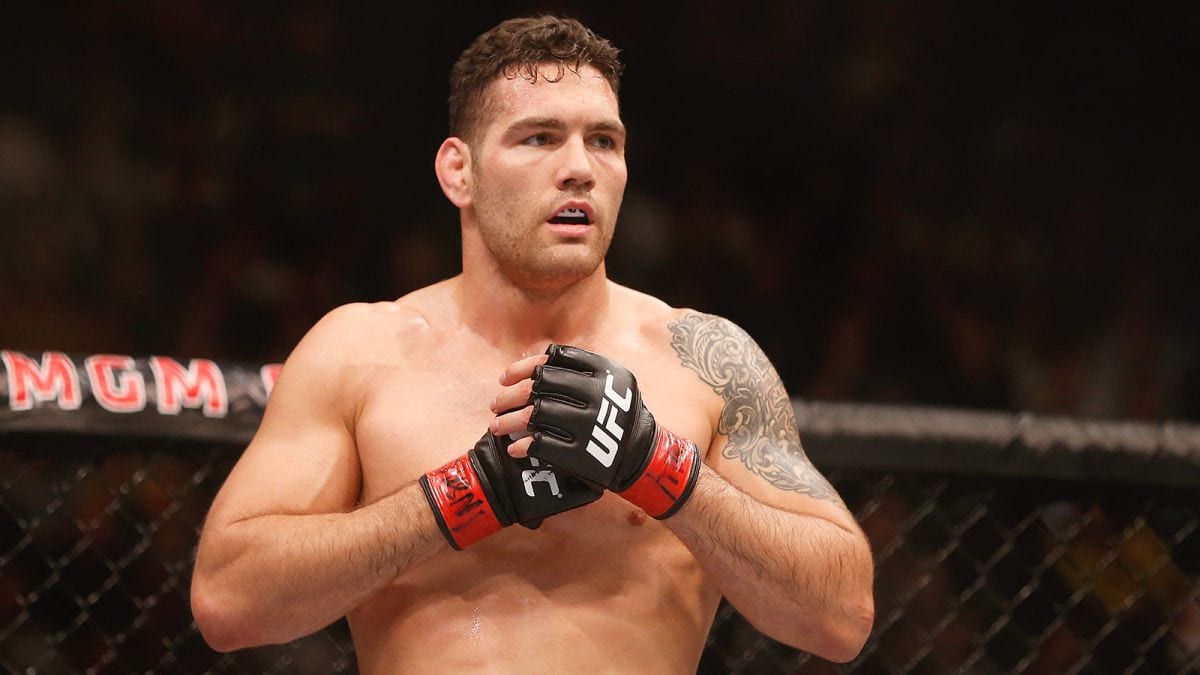 Chris Weidman is one and done in the UFC light heavyweight division.
The former 185-pound champion moved up in weight last October after a run of four defeats in five fights in the middleweight frame but his debut lasted less than two minutes as he was knocked out by recent title-challenger Dominick Reyes in the main event of the UFC's event in Boston.
And, after a period of reflection, Weidman says that he has decided to return to the division in which he did his best work.
"I've been through the highest of highs and the lowest of lows in my fight career," Weidman wrote on Instagram. "I really love what I do, and I believe I still have some great moments ahead of me! Can't wait to shut up all the haters!
"To all the people that have supported me through the ups and the downs, I appreciate it more than you know. I am more motivated than ever and I know the future is bright. Hopefully getting a fight booked around April back in the MW division! #Blessed."
Weidman, who trains out of the Serra-Longo fight team in New York, began his fight career in imperious form, winning his first 13 fights and becoming the first fighter in the UFC to defeat Anderson Silva, bring a close to an unprecedented era of dominance from the Brazilian. He would defend the championship on three occasions, all against Brazilian fighters in a rematch with Silva, Lyoto Machida and Vitor Belfort.
A sole win against Kelvin Gastelum is Weidman's only victory since his defence against Belfort, which came almost five years ago.
However, he will be hoping that a move back into the 185-class will invigorate his stalling career in a division which has seen several new notable fighters make their mark in recent times.
Comments
comments