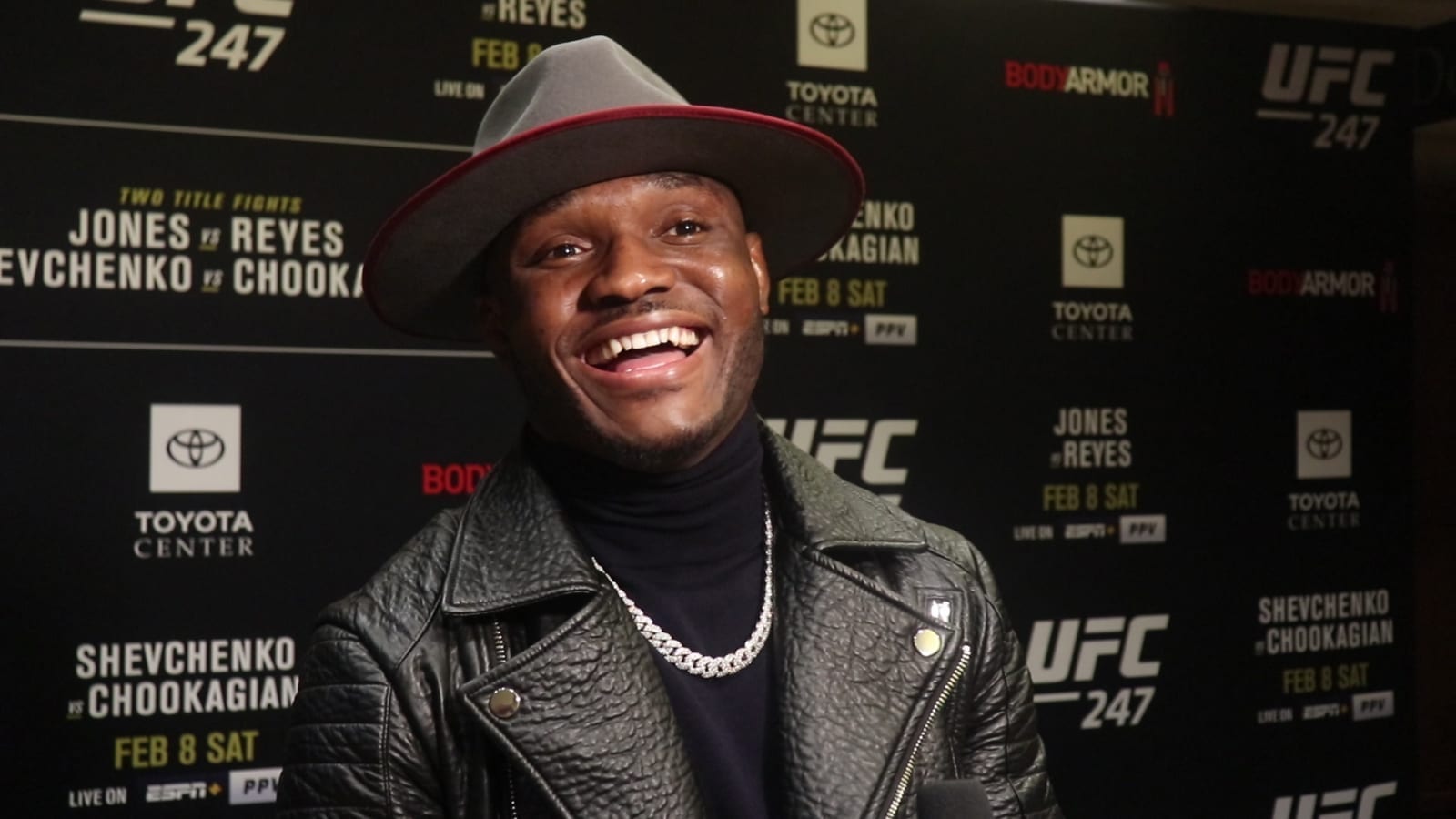 If, as expected, UFC welterweight champion Kamaru Usman defends his title against Jorge Masvidal at UFC 252 this summer, he says it will be an opportunity to put one past a fighter he accuses of 'selling out'.
Masvidal enjoyed a tremendously successful 2019, defeating Darren Till, Ben Askren and Nate Diaz all by stoppage (though the Diaz one came courtesy of a ringside doctor) and few observers would criticise his status as a legitimate world title contender, least of all Usman, but he says that Masvidal's recent success appears to have changed his prospective upcoming opponent.
"It's kind of funny to me to watch what he's become," Usman said at last weekend's UFC 247. "t's the same guy, the same journeyman. But now he's become everything that he said he wouldn't be. Everything he fought against, being the cliché, being this and that, he's exactly that guy right now. But it is what it is, more power to him. At the end of the day, when I sign on the dotted line I'm going to go in there and take care of business."
View this post on Instagram
Furthermore, Usman claims that Masvidal's new status as a main eventer in the UFC has changed him from the fighter and person that he used to be.
"I've been the same guy since I came into the UFC," he said. "I've always been this fly, I've always dressed the way I did. It's just that now I have a bigger platform where everybody gets to see some of those things. I've always said the same things that I wanted to say. I've always been confident, because that's the way that I train and I believe in myself and my abilities. I've never changed one bit. I tell you what I'm doing to do, I go in there and I get it done.
"He's the guy, remember, that never wanted to do media – ah, he's too good for that, too good for this – but this clown is showing up at fights now with a robe on! This guy's wearing a suit pretending to be Tony Montana now! He's turned into everything that he said he wasn't, that he wouldn't be. I actually read something the other day that said that him and Colby plotted this while they were sharing a room, sharing a bed together, and sharing women. But it is what it is, that's what they plotted and it's coming to fruition. But I'm happy to be the guy to send them both packing."
Comments
comments