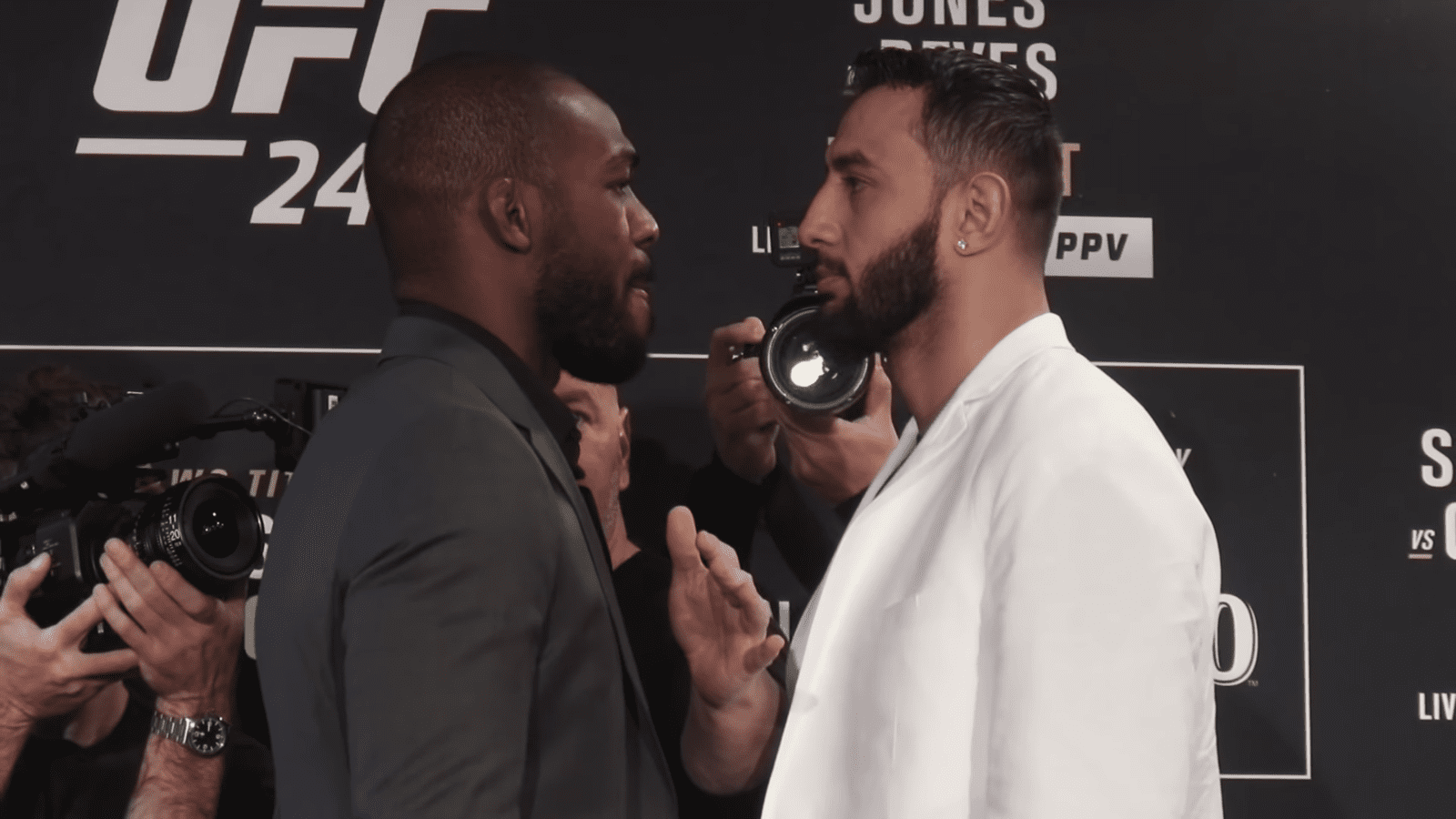 It wasn't just Dominick Reyes who had an issue with the result of last weekend's UFC 247 main event.
Through five rounds, Reyes looked to many to have done enough to squeeze out a decision by three rounds to two inside Houston's Toyota Centre — something which was agreed upon by an overwhelming majority of MMA fans online — and the Texas commission who oversaw last weekend's bout have released a statement on the controversial judging.
"As in all athletic events, athletes, teams, judges, fans and media representatives can – and often do – have differing opinions about what happened in a combative sports match," the Texas commission said in a statement to MMA Fighting and MMA Junkie.
"TDLR (Texas Department of Licensing and Regulation) applauds the passion everyone is exhibiting about this sport."
One just in particular, Joe Soliz, came under fire not just for giving Jones rounds two through five in their fight but also for what was perceived to be unusual scoring in two other bouts on the card, which prompted the UFC commentary team of Joe Rogan, Jon Anik and Dominick Cruz to call for improvements to the accepted system of mixed martial arts judging.
"In selecting ringside officials, TDLR takes into consideration recommendations made by the promoter," spokesperson Tela Mange continued. "As with all events, TDLR works closely with promoters to ensure the quality and experience of referees and judges to protect the health and safety of the fighters."
The commission also addressed criticism on the broadcast from Rogan during a prelim fight between Lauren Murphy and Angela Lee. Murphy was handed the decision win on the night, but again many observers called it for Lee. Rogan detailed that he saw one of the judges not focussing on the action in the cage, but TDLR provided an explanation for this.
"One of the advances that UFC has made in the past several years has been to provide small video monitors below the floor level of the octagon for each judge to more closely monitor matches," the said.
"It's my understanding that the judges use those monitors when they cannot clearly see what's happening in the octagon."
Comments
comments