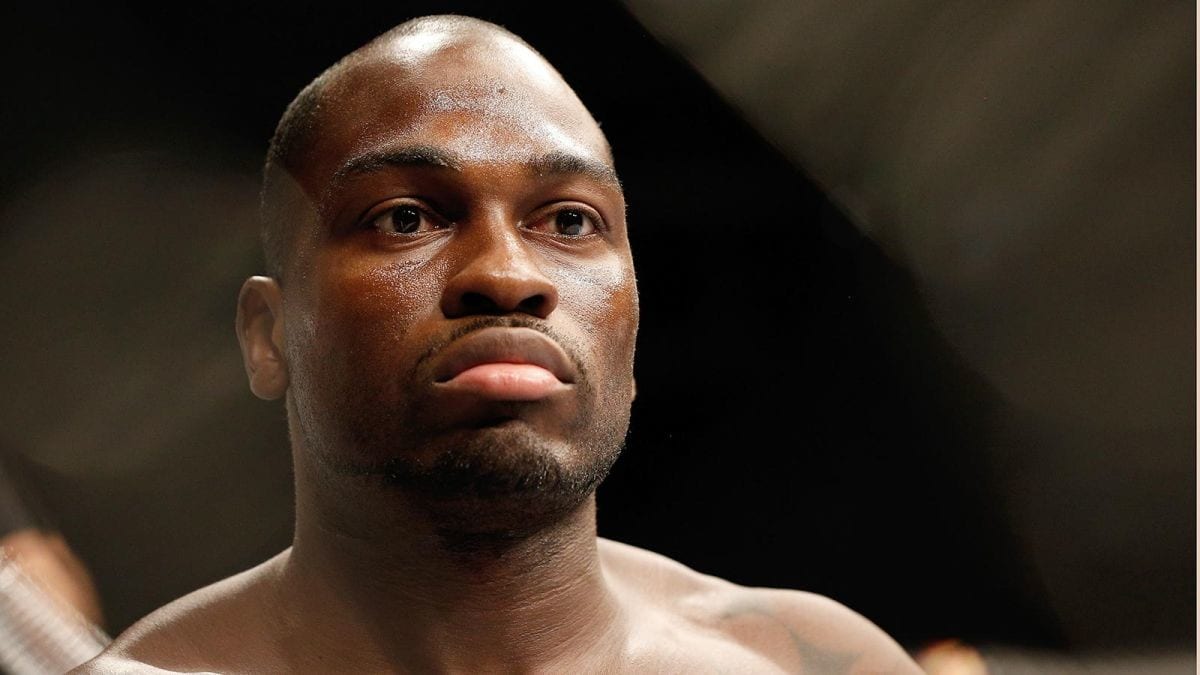 Derek Brunson was riding a four fight win streak in the UFC's middleweight division when he traveled to Australia to face local favourite Robert Whittaker at UFC Fight Night 101 last November. He came into that bout on the back of five successive wins, four of which were first round knockouts but that night, and much to the delight of the crowd in attendance, Brunson ended up on the receiving end of a first round knockout of his own.
This coming Saturday in the co-main event of UFC 208 in Brooklyn, New York, Brunson's chin will be tested once more by possibly the most renowned striker in UFC history, Anderson Silva. In the media call to promote this weekend's event, Brunson elaborated on what went wrong in the Whittaker fight and how he will look to implement his own game on the legendary 'Spider'.
"I'd say I just fell in love with trying to knock people out really quick instead of letting the fight develop", he said. "Anderson is a great counter striker, but I'm pretty fast. If you look at my previous fights, I went in to finish, and I definitely knocked guys out."
Despite the disappointment he suffered in Melbourne last year, Brunson maintains that a win over longtime middleweight champion would eliminate all memory of the loss and place him in contention for a title shot at 185-pounds.
"I think so", Brunson said when asked if a win over Silva fast tracks him to a title shot. "Middleweight is the best division in the UFC, in MMA in my opinion. The No. 1 guy through No. 15, there's some historical guys, so many game guys. Everybody is competing on the top level. Everybody is ready to fight. It's a coin flip in a lot of the matches."
Silva hasn't been seen in a UFC cage since last summer's UFC 200 when he stepped up on (very) short notice to replace Jon Jones against Daniel Cormier and, while it's understandable that this wasn't Silva functioning at his highest level, he still says that the Brazilian has more than enough tools in his arsenal to compete at the highest level.
"Anderson lost to Michael Bisping in a close fight", Brunson said. "He actually knocked him out with a knee. It was kind of a little controversial with that. He broke his leg in one fight. He dropped his hands, which he typically does, but even in that fight. I always watch Anderson Silva and I always watch his fighting style. When he fought Chris Weidman the first time, I was like, really? When is this fight going to get started? He kind of kept his hands down toying with him. I guess he wasn't really intimidated by Chris Weidman's speed, and then Weidman caught him with a crazy combination.
"So, me looking at the situation, I throw all those losses out. I'm looking at, I'm fighting a guy who is not as fast as he used to be, but this guy has all the skills in the world," Brunson added. "Those fights were all close. It was unfortunate events in those fights, so I think I'm getting a very game and a ready fighter."
Comments
comments